Nokia today revealed two new phones, but this time from their Symbian 30 line and presented as the most affordable phones to date – the the Nokia 101 and Nokia 100.
The two new phones are almost identical, with the exception that the Nokia 101 offers  dual-SIM functionality and an MP3 player, while the Nokia 100 doesn't posses these extras. Both of them has a 1.8 inch TFT color display with 160 x 128 pixels resolution, dual-band GSM connectivity, FM radio, flashlight, MicroSD card support (only  101), a 103 phon loudspeaker and battery that can serve you up to 25 days in standby mode and offering up to 6.7 hours talk time. The dual SIM functionality will allow you to use of sim cards  in 1 phone and to connect to two different networks to receive calls and messages. The included Nokia SIM manager will allow you to  select which SIM card to use and also to store the settings of up to five SIM cards on the phone, and to personalize them by assigning names and logos for each SIM setting. The Nokia 101 will be available in Q3 this year for about 25 euros (USD 35) and comes in Phantom Black and Coral Red.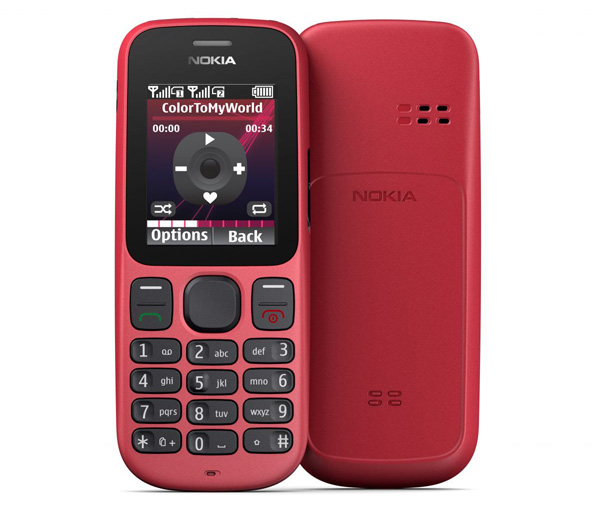 The phones have dimensions of 110 mm x 45.5 mm x 14.9 mm and weigh about 6grams. The 100 model doesn't have dual SIM capabilities, MicroSD card slot and MP3 player, but that's why it cost only 20 euros (USD 30), and will go on sale in Q4 of 2011 in Legion Blue, Festival Pink, Ocean Blue, Phantom Black and Coral Red.
Source: Nokia