Nokia today unveiled four new affordable mobile phones, as well and Bicycle Charger Kit – alternative charging solution for people with limited access to electricity. The new quartette extends the Nokia's Cseries and also debuts first dual-SIM handset from Nokia.
The cheapest from the bunch is Nokia C1(C1-00) priced at EUR 30 and is the first Nokia mobile phone, which feature a 2-in-1 double SIM solution and six weeks standby time. "By simply holding down a key, people are able to switch between SIM cards. This enables them to take advantage of reduced call rates, flexibility when traveling from one country to another, or helps with sharing a phone within a family and still use their own SIM," said Alex Lambeek, Vice President at Nokia. "This is a great added convenience feature considering the low price of the phone."
The phone is expected to ship in the third quarter of 2010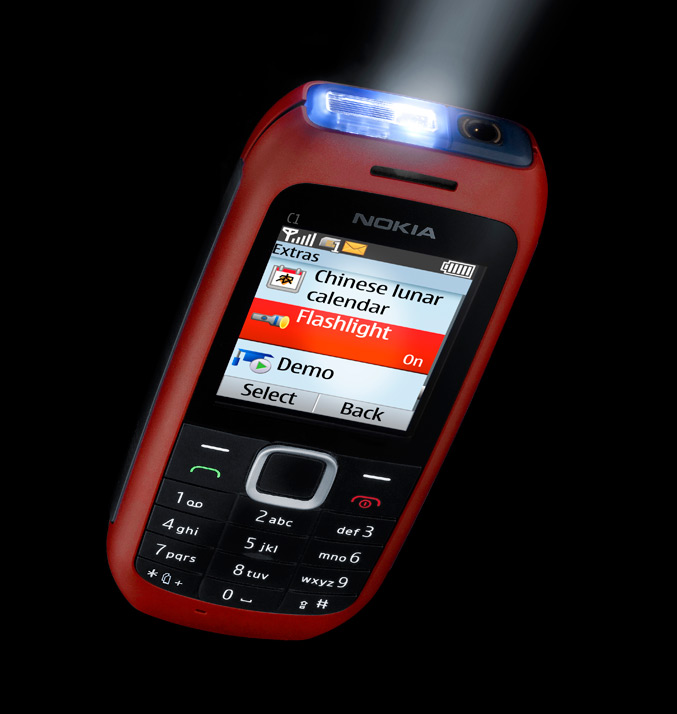 Features:
Symbian Series 30Series 30 User Interface
Colour Screen
15m Thickness, 73 grams
Upto 500 PhonebookPhonebook and 250 Message Entries
Upto 6 weeks of Standby Time
Flashlight
FM Radio and 3.5mm Audio Jack
Blue, Red, Light GrayLight Gray and Green Colours
The next two handsets in the Nokia C1 family (C1-01 and C1-02) are both single SIM, priced at EUR 35 and EUR 39 respectively, offering VGA camera(C1-01), microSD slot (support up to 32GB), web browsing over GPRS and access to Nokia web services such as Nokia Messaging. The phones are expected to be available in the early fourth quarter this year.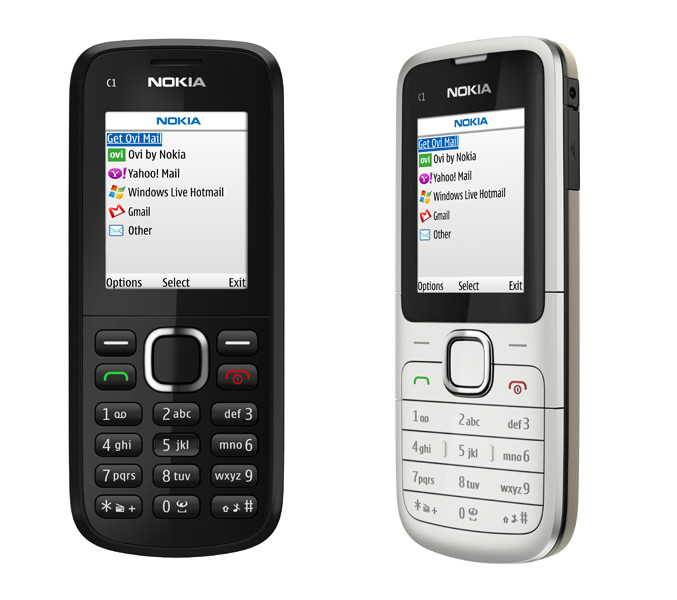 Features:
MicroSD slot (support up to 32GB)
Nokia Messaging Services, OviMail, Ovi Chat
Web Browser
Stereo FM radio with radio recording
3.5 mm AV connector
Music player
Bluetooth
Micro USB slot
GPRS
MMS
Nokia's Ovi Life Tools (in select markets)
Nokia Money (in select markets)
The last Nokia C2 also features a dual SIM, meaning calls and text messages can come to either number while the phone is on. The first SIM card on the Nokia C2 sits underneath the battery and the second is 'hot-swappable', a feature unique to Nokia which means it can be removed and inserted when the phone is on. The price of this phone before taxes and subsidies is EUR 45 and will be available towards the end of the fourth quarter 2010.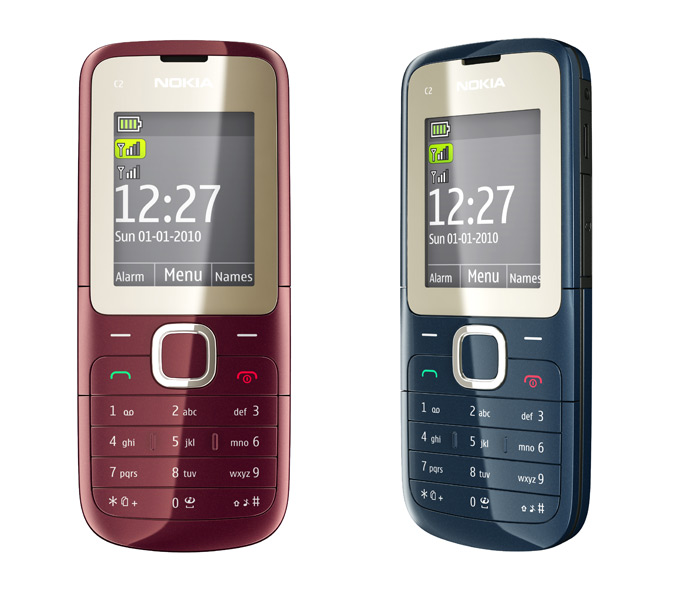 Features:
Dual SIMs, dual standby
Hot swap external SIM slot for multi SIMs
Shortcut key to invoke SIM selection menu
MicroSD support up to 32GB
MP3 player
FM radio with radio recording and easy shortcut to radio
3.5 mm AV connector
Nokia Messaging
VGA camera
Bluetooth
GPRS
MMS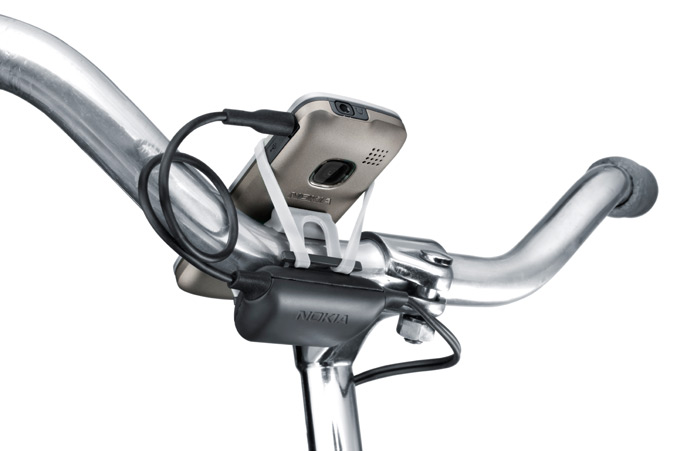 Nokia also announced a new environmentally friendly way for recharging your phone. The Nokia Bicycle Charger Kit consists of a charger and dynamo, as well as a holder to secure the phone to the bike. When the kit is installed, the dynamo – a small electrical generator – uses the movement of the wheels to charge the handset through the standard 2mm charging jack used in most Nokia mobile phones. Lambeek continued, "You must look at a number of things when it comes to power management – such as ensuring the phone's operating system is as power-efficient as possible. Now, with our innovative bike charger, people get even more freedom to use their Nokia without worrying about battery life. Bicycles are the most widespread means of transport in many markets around the world, so this is just one more benefit to be gained from an activity people are already doing. This is a great solution to a real challenge, whether people will use it due to limited access to electricity, or to be more environmentally responsible."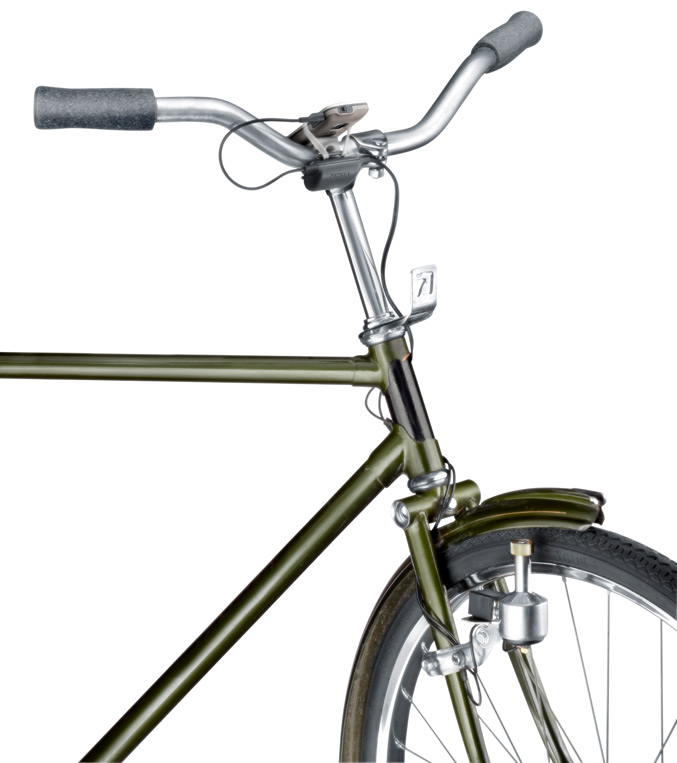 This recharge kit is expected to be available before the end of the year.