Nokia X1-00, affordable and loud

Nokia has launches a new budget mobile phone aimed at music lovers and growth markets. The X1-00 is equipped with massive speaker on the back, rated at 106phon(a measure of perceived loudness) and feature tweaked frequency response so that the sound remains undistorted at higher volumes. If you're asking himself why so loud, Nokia explains that for two reasons. First- ambient noise levels can high in many places in the world, so you might need everything to be a bit louder to cut through, and second, because this will allow you to share the music you like with your friends and using it as a main music player and  sprpeaker.
The phone of course has and a 3.5mm audio jack to hook up your favorite headphones or speakers and packs three dedicated player keys and a nifty single-key playlist creator. There's also built in flashlight, to lighting up your dark  days and nights, MicroSD memory card slot, integrated FM radio,  and impressive standby battery of 61 days. It also includes five phone books, so it might be shared between your family or even neighbours. The phone measures 112.2 x 47.3 x 16mm and weighs 91g, uses the Series 30 operating system and comes in sexy orange and blue colors, what more? It will retail for less than €35, starting April.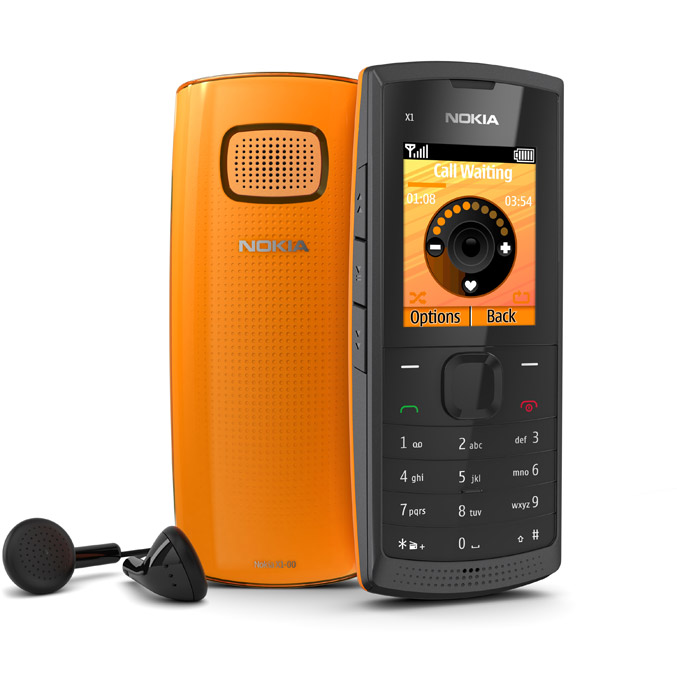 Source: Nokia Conversation