Just in time for the 40th anniversary of Earth Day, Samsung Mobile and Sprint announced the upcoming availabilty of the Samsung Restore™, an eco-friendly device that offers environmentally conscious customers a perfect blend of responsibility, without sacrificing a sleek form factor and the latest must-have features.
The Restore's casing includes post consumer recycled plastic and 84 percent of the phone is recyclable. The Samsung Restore is a full-feature messaging whiz, offering a slide-out, full QWERTY keyboard with optical joystick, 2.0 MP camera and camcorder, MP3 player with microSD card slot (supports up to 32GB), Stereo Bluetooth® wireless technology, Sprint Family Locator, Sprint Football Live, Sprint Navigation and Sprint TV.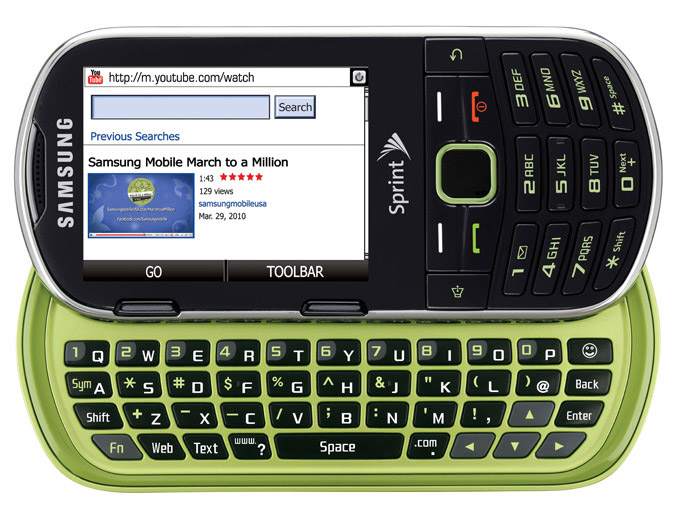 Earth-friendly design
The phone casing contains 27 percent post-consumer recycled plastics and the handset as a whole is 84 percent recyclable. The device meets strict RoHS standards and only has low levels of environmentally sensitive materials (PVC, BFRs, Phthalates, Beryllium).
The device is powered by an Energy Star Version 2. .0 qualified energy efficient charger (level V) with standby power loss <30mW.
The packaging is 100 percent recyclable featuring a cardboard box made from 70 percent post consumer materials and printed with soy ink.
The Best of Green Tile gives Sprint One Click users instant access to a collection of information to inspire a greener lifestyle.
Restore is pre-loaded with eco-themed ringers and screensaver options, including the typographic ringer "Mother Earth."
The paper manual has been replaced with an online user manual which users can access once the device is available this summer.
The Samsung Restore will be available this summer in two vibrant colors – Midnight and Limeade.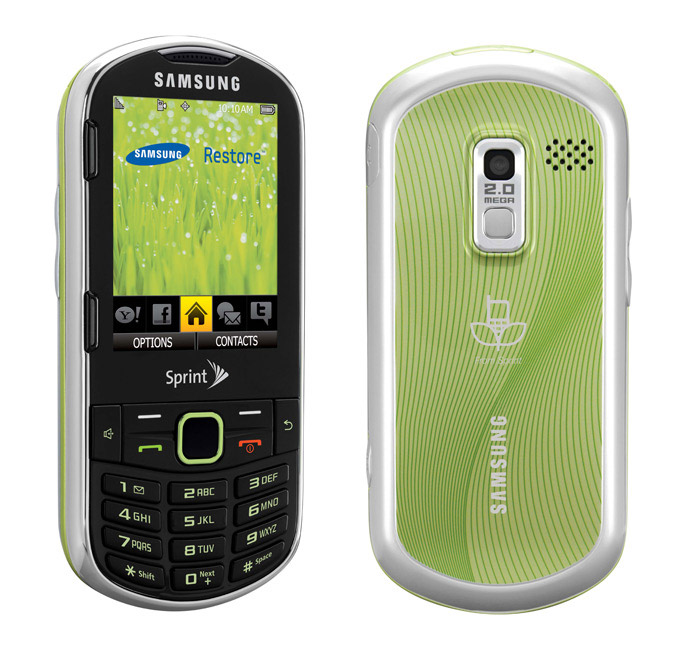 Source: Samsung