Samsung Mobile and AT&T  announced the upcoming availability of the Samsung Mythic™ and Samsung Flight™, two devices in AT&T's quick messaging and touch screen phone portfolio heading into the holiday season.
Samsung Mythic™
A touch screen-only device, the AT&T Mobile TV-capable Mythic will be available in black in November. The large 3.3 inch touch screen scrolls left to right on the home screen for additional applications with the touch of a finger. With the swipe of a finger you are a touch away from your favorite apps including AT&T Navigator, AT&T Social Net, att.net and more. Samsung's TouchWiz™ user interface allows for quick access to your favorite features and has specially designed widgets to customize and personalize the way you use your phone.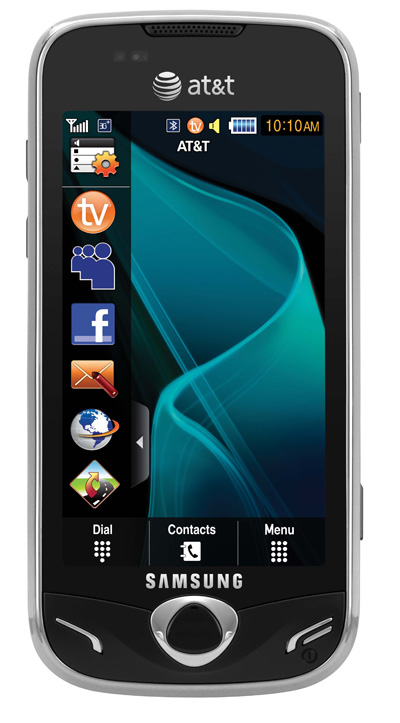 Samsung Flight™
The next generation messaging device from Samsung, the Flight has a vertical sliding form factor, with full keyboard underneath. A textured design and subtle ridge on the back make it easy to text or use the touch screen with one hand. The main display features a unique user interface which provides one-touch access to functions like shortcuts, favorites and messaging. The Flight, available in red and silver color options, will be available in November.
Source: Samsung