Serenity fans rejoice! You're sure to love this plastic ornament featuring the star of the show– that rogue ship with attitude– Serenity! It comes in full color and measures 3 1/2-inches wide x 6-inches long. Included are a display base and a hanging hook. Impress all your fugitive passengers and outlaw crew!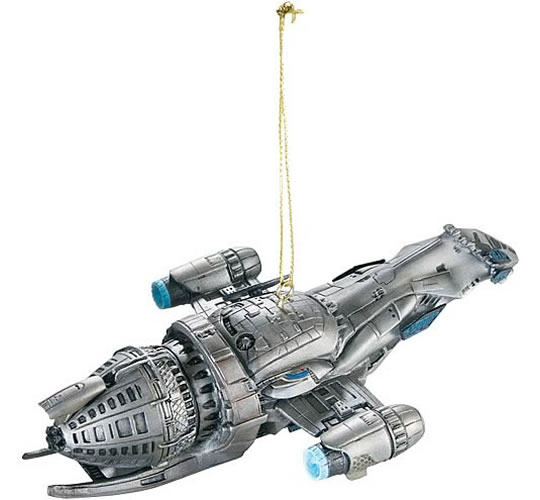 I Want To Be A Klingon

Q: How many Klingons does it take to change a lightbulb?
A: NONE:  Klingons aren't afraid of the dark.