HTC Corporation, a global leader in mobile phone innovation and design, today unveiled a new Android-powered mobile phone, the HTC Magic.
A tablet-style device, with a sleek design and unprecedented compactness for a smartphone featuring the Android platform, the HTC Magic enables a superior mobile internet experience, providing broad flexibility for personalisation via the application-rich Android Market™.
Providing broad flexibility for personalization
The HTC Magic has a 3.2" HVGA touch screen display and features a trackball for easy access, a 3.2 mega-pixel camera and GPS. It also provides access to Android Market, where users can find and download thousands of applications to expand and personalize their phone to fit their lifestyle.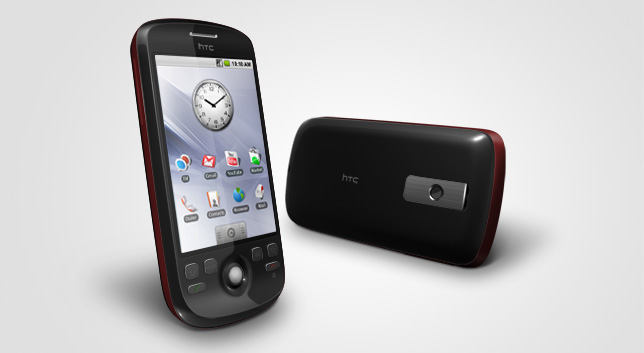 "The HTC Magic embodies the compact style and sophistication for which HTC has come to be known, with the powerful and intuitive internet experience for which the Android platform was designed. The introduction of HTC Magic represents another demonstration of HTC's leading position in mobile technology, mobile entertainment, and high personalization of mobile devices. It is our ambition to fulfill the needs of various types of customers." says Peter Chou, president and CEO, HTC Corporation.
"We're pleased to see more Android-powered devices, like the HTC Magic, coming to Singapore. As the world's first open mobile platform, we believe Android will help spur greater innovation, for the benefit of mobile users everywhere," said Lori Sobel, Managing Director, Google Southeast Asia.
Superior support and unbeatable mobile internet experience
HTC Magic features a trackball with zoom in/out function for easy navigation, internet browsing. It also provides popular Google applications such as Google Search, Gmail, Google Calendar and Google Talk.
Multiple email options
The HTC Magic offers a variety of email options such as Gmail, POP3, IMAP as well as Microsoft® Exchange ActiveSynch for email, calendar and contacts synchronization in an instant. It helps users to separate their personal and work emails for efficient communication. What's more, the HTC Magic's Quickoffice and PDF Viewer provide an easy access to viewing of documents.
Android Market
From Android Market, HTC Magic users can search, purchase and download thousands of applications such as MP3 applications, calendar, Skype, and mobile phone games to expand and personalize their phone to fit their lifestyle.
Simply Better
HTC Magic is now enhanced with cool HTC goodies like Smart Dialer and a versatile on-screen keyboard. Smart Dialer lets you call people in whatever way you think, by either dialing their phone number or by dialing the first few letters of their name. The versatile virtual keyboard lets you choose your favorite way to type and the predictive text completion helps you write faster than you can finish your thoughts.

Pricing & Availability:
The new HTC Magic will be available from early June 2009 at all authorized resellers at a suggested retail price of S$1,048. Standard retail HTC Magic package will come with a 2GB microSD™ card.
Source: HTC