Verizon Wireless and Motorola, Inc., introduce the Motorola Rival™.  Designed for quick and easy messaging, the Motorola Rival keeps customers socially connected, while offering a variety of popular multimedia features from Verizon Wireless, including V CAST Music with Rhapsody, V CAST Video, Visual Voice Mail and VZ NavigatorSM.
Available colors: Tin Silver or Purple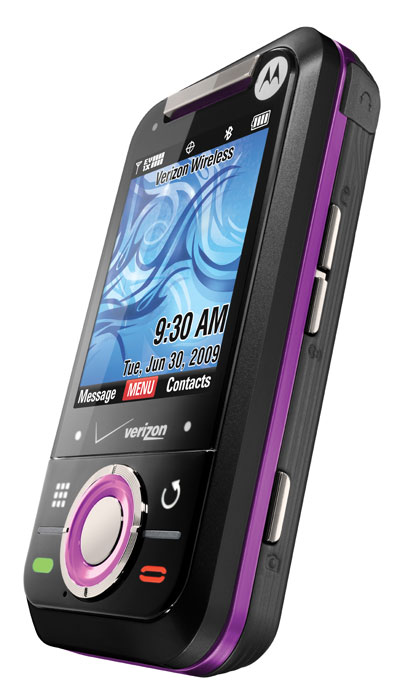 Key features:
Pocket-friendly side-slider with QWERTY keyboard

Touch dial-pad

IM-style texting that organizes messages by contact, displaying them in a chat-like format

One-touch access to text message composition, emoticons, symbols, IM and e-mail
Lifestyle features:
Backlit QWERTY keyboard for faster messaging; keyboard lights up either characters, numbers or symbols based on entry mode while texting in the dark

Holds up to 500 text messages in inbox and outbox

2.0 megapixel camera

3.5 mm headset jack and up to 8 GB optional removable memory to satisfy any music appetite (microSD™ card is sold separately)

Instantly connect with friends on AOL® Instant Messenger, Windows® Messenger and Yahoo!® Messenger with Mobile IM
Mobile Email allows access to popular e-mail services such as Yahoo!®, Hotmail®, AOL® and Windows® Live

Supports Verizon Wireless' V CAST Music with Rhapsody service, which allows customers to choose from more than 4 million songs to download over the air; get the master copy of the songs on their PCs; and sync favorite tracks, albums and playlists from their PCs to their phones using a separately sold USB cable

Supports VZ Navigator to get audible turn-by-turn directions to more than 15 million points of interest and share the directions with others

Visual Voice Mail allows customers to view, delete, reply, listen to and forward voice mail messages without having to listen to prior messages or voice instructions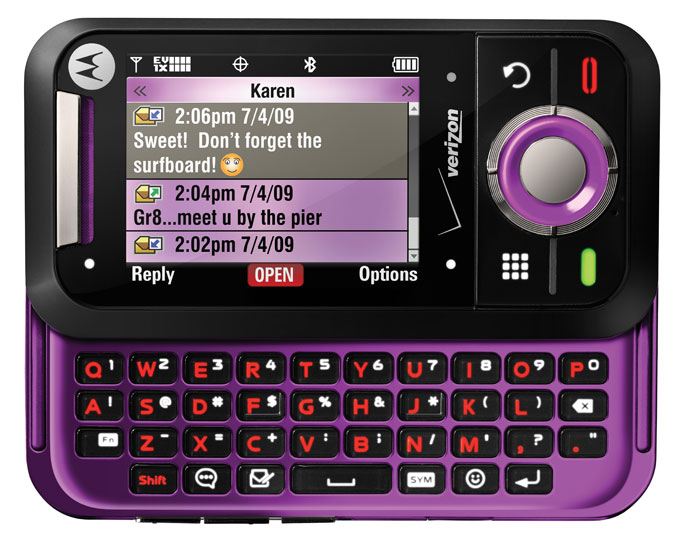 Pricing and availability:
The Motorola Rival is available beginning June 10, 2009, online at www.verizonwireless.com and in Verizon Wireless Communications Stores for $99.99 after a $50 mail-in rebate with a new two-year customer agreement. Customers receive the rebate in the form of a debit card; upon receipt, customers may use the card as cash anywhere debit cards are accepted.
VZ Navigator is available for $2.99 daily access, and Visual Voice Mail is available for $2.99 monthly access. V CAST Music with Rhapsody is available for $14.99 monthly access.
For additional information on Verizon Wireless products and services, visit a Verizon Wireless Communications Store, call 1-800-2 JOIN IN or go to www.verizonwireless.com.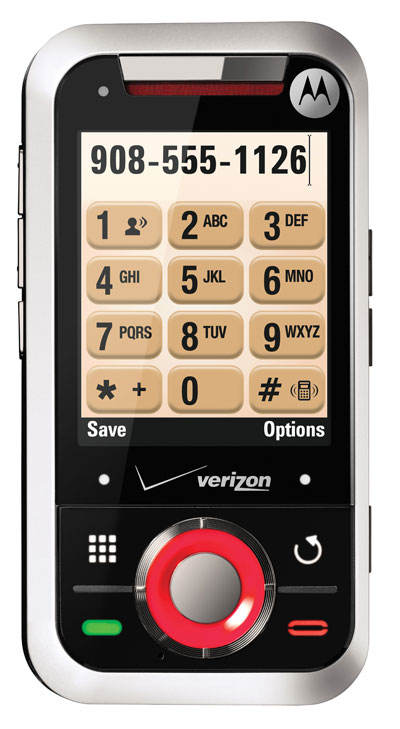 Source: Motorola