Verizon Wireless and Nokia introduce the Nokia 7705 Twist(TM), a fun phone with a unique square shape that swivels open to reveal a full QWERTY keypad. The phone's shortcut buttons provide quick access to messaging, the 3.0 megapixel camera, Web browsing, V CAST Music with Rhapsody®, voice commands, and speakerphone options. The Contact Light Ring, located in the lower right corner, can be customized to identify a message or a call from those listed in the contact directory. Customers may purchase the Nokia Twist online at www.verizonwireless.com beginning Sept. 13 and in Verizon Wireless Communications Stores on Sept. 21.
Available colors: Black with Xpress-on(TM) Covers in black and purple packaged with the phone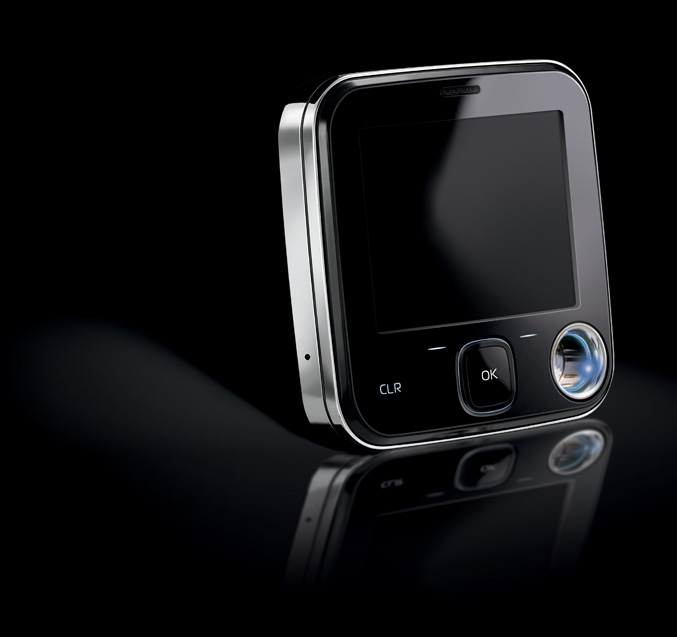 Features:
Compatible with services including VZ NavigatorSM, V CAST Music with Rhapsody,V CAST Video, Visual Voice Mail, Mobile Broadband Connect and Corporate Email
Habitat mode activates a unique interface for visualizing your social circle and allows customers to easily organize their calls and messaging history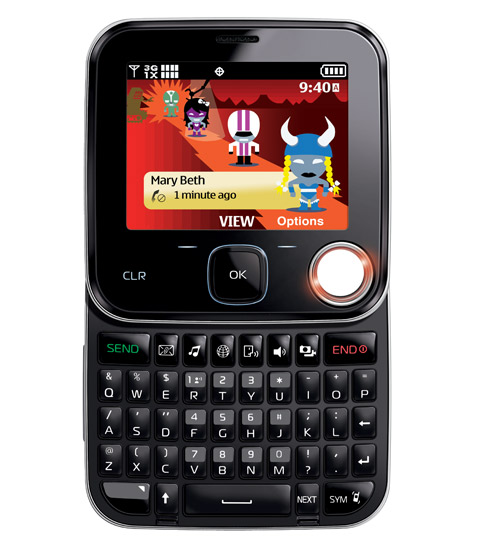 3.0 megapixel camera/camcorder with flash and autofocus

Dedicated camera/video key
Resolution adjustment: 2048 x 1536, 1280 x 960, 800 x 600, 640 x 480, 320 x 240
Self-timer: Off, three, five, 10 seconds
White balance: auto, sunny, cloudy, tungsten and fluorescent
Shutter sound: Shutter, Silent, Say "Cheese," and Ready! 1 2 3
Color effects: normal, antique, black & white, negative
Capture mode: landscape and portrait
Photo editing: pan and zoom, rotate
Customized slideshow
Video capture and playback

Media Center-capable for downloading games, ringtones and more
Threaded messaging helps customers keep track of a variety of conversations
"Post to Blogs" feature allows multimedia to be posted to a blog or social networking site
HTML browser
Support for Mobile Email, Mobile Web Mail, Chat and Blogs
Built-in mirror
Supported Bluetooth® profiles include headset, hands-free, dial-up networking, stereo, phonebook access, basic printing, object push (for vCard and vCal), file transfer, and basic imaging
2.4-inch, 262K TFT QVGA screen
EV-DO Rev. 0
2.5 mm headset jack
Dimensions: 2.71″ x 2.71″ x 0.59″
Usage time: up to 270 minutes or
Standby time: up to 312 hours
Weight: 3.44 ounces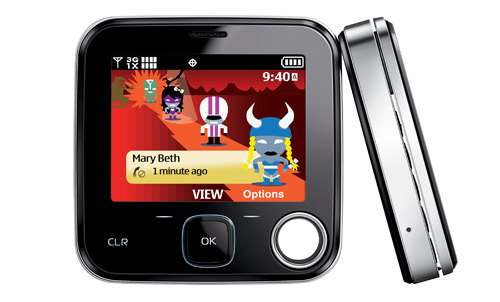 Price and availability
The Nokia Twist will be available for 99.99 USD after a 50.00 USD mail-in rebate with a new two-year customer agreement. Customers will receive the rebate in the form of a debit card; upon receipt, customers may use the card as cash anywhere debit cards are accepted. Additional information about the Nokia Twist will be available at www.verizonwireless.com/twist on Friday. For additional information on Verizon Wireless products and services, visit a Verizon Wireless Communications Store, call 1-800-2 JOIN IN or go to www.verizonwireless.com.
Source: Nokia