Opera today released the final version of Opera Mobile 10.1 for Symbian/Series 60 phones, which they claims significantly improve JavaScript performance for a speedy browsing.
Opera Mobile is now available for smartphones based on Symbian^3, and Symbian S60 3rd and 5th editions, and is free to download from m.opera.com. Opera Software also says that the new version of the mobile browser is performing nine times faster than Opera Mobile 10.0 on the SunSpider JavaScript test. It feature support for geolocation, that enables web services such as maps and travel applications to recognize your location to provide you with customized, relevant content.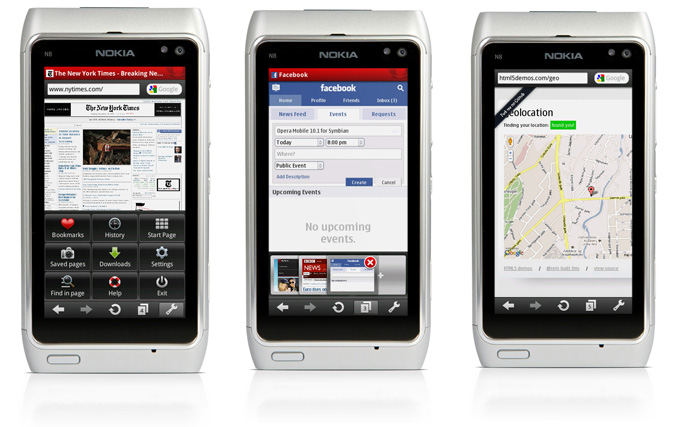 Here are some other features:
Pioneering features from Opera — such as Speed Dial, tabbed browsing, Opera Link and password manager — reduce the time and typing required to navigate your favorite websites.
When slow network speeds put the brakes on your browsing, gear up with Opera Turbo compression. Opera servers shrink webpages to as little as 20 percent of their original size, reducing your data costs and turbo-charging your browsing speed.
Opera Mobile fine-tunes the look and feel of your browsing with kinetic scrolling, a virtual keyboard and auto-rotation to landscape.