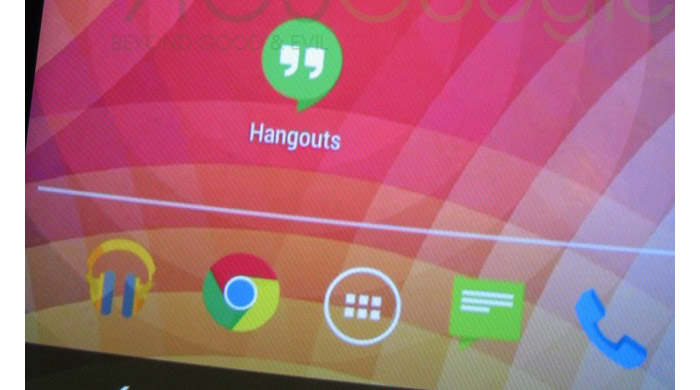 As we all know the next version of Android will be known as Kitkat and will carry the 4.4 version number. Until now very few things were known about this mobile OS but this will be no more thanks to a few leaked images of this operating system that show some quite interesting features.
For one thing it seems that Kitkat will come with a new 2D design that looks flattened and resembles the iOS 7 looks. Android icons have also lost some of their detail and shadowing, instead opting for a flat 2D look. In addition the status bar changes colors depending on the color scheme of the app that is open.
Android 4.4 Kitkat is expected next month along with the Nexus 5.
Source: Techspot