The people who stand behind the popular AnTuTu smartphone benchmark have created two charts that list the ten fastest smartphone SoC and how much 3D power they have. Shall we take a look?
It turns out that the fastest SoC as of now is Qualcomm's Snapdragon 820 processor, followed closely by the Apple A9 chip. In the third and fourth places we have the Samsung Exynos 8890 and Kirin 950 chips, while further behind we have last year's champions – the Exynos 7420 and the Snapdragon 810 chips. The slowest SoCs in this list are the Snapdragon 652, Apple A8, Snapdragon 650 and Snapdragon 808.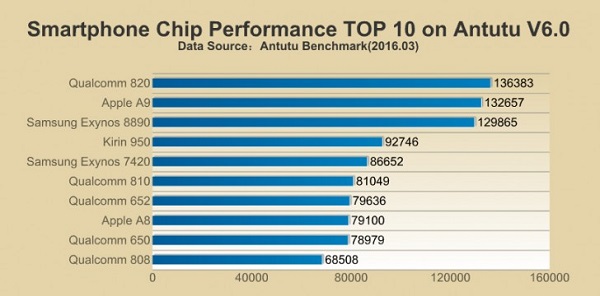 Along with this purely computational test the folks at AnTuTu have listed how much graphics power each of these ten chips has. As you can see there are no major changes – the Snapdragon 820 is the leader again, followed by the Apple A9 processor and the Exynos 8890 chip. In the rear there are the Exynos 7420, the Apple A8, the Snapdragon 805, Kirin 950, Snapdragon 808 and Snapdragon 652.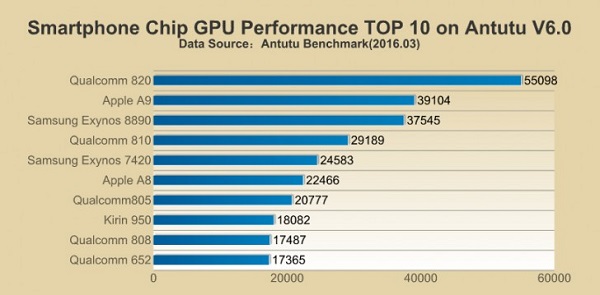 These charts will surely change in the near future but it is not hard to see the fastest chip among all of them.
Source: AnTuTu