Here's another dual SIM card smartphone this time coming from BLU. The so-called VIVO 4.3 comes with Android and features some things that will make you want it.
For one thing the VIVO 4.3 comes with stylish looks and a surprisingly low price. Running Android 4.0 Ice Cream Sandwich, the device features a dual-core Cortex A9 processor on top of the MediaTek MT6577 chipset. The VIVO 4.3 also features a PowerVR SGX531 GPU alongside 1 GB RAM and 4 GB internal memory, which can be expanded via a microSD card. Furthermore, the smartphone comes with a really nice 4.3-inch Super AMOLED Plus display, an 8 MP camera that can record video at 720p, a 1600 mAh battery and LED flash.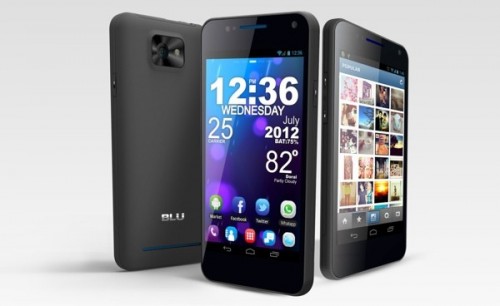 But the best part starts here – the BLU VIVO 4.3 will cost just 249.99 USD without a contract at major US retailers. The phone will be available in September.
Source: UKMobileReview