Android smartphone fans have a new reason to rejoice and this new reason is an original smartphone by BLU Studio that comes with Android, some quite interesting specs and a great price.
This lesser-known manufacturer of smartphones now offers an Android Gingerbread-based smartphone that comes with a large 5.3-inch screen with a resolution of 800×480 and a powerful 2500 mAh battery which means enough life span for your Android pet, even if you go crazy over watching long clips or high graphic gaming which will otherwise eat up the battery life just in seconds.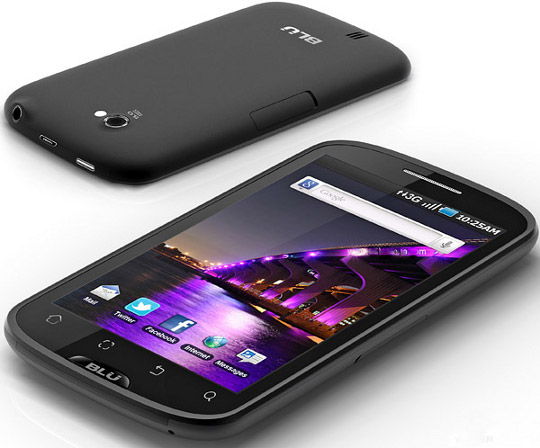 Other specs include a single-core 800 MHz processor, 512 MB of RAM, just 8 GB of internal storage (but with a microSD slot that allows expansion) and a rear camera that is said to come with 5 megapixels of image quality. In addition to the rear camera there's a front one too that can aid the users in video calling. And finally the smartphone supports dual SIM cards.
Although this is not a high-end smartphone, the price is not high either – the phone can be purchased at Expansys USA for just 259 USD with free shipping which may make it a great deal for everyone who wants a decent Android smartphone for a low price.
Source: Gizmocrave