Motorola is almost ready for the launch of the Droid Razr HD but it seems that the launch event will bring another new Motorola device to life too – the Droid M.
The Droid M is the same XT907 device reported earlier across the Web and it will be a smaller version of the Droid Razr. Despite the size differences the device will carry the same 1.5 GHz Snapdragon S4 processor that will be housed in the Droid Razr HD.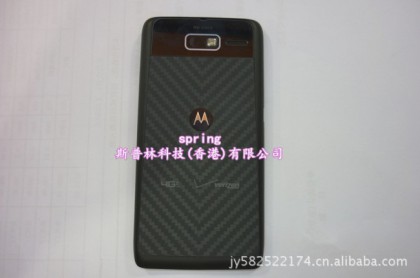 Other supposed specs include a 1196 x 720 HD display that will likely be 4-inch but this is to be confirmed. The Droid M is also reported to be a cheap device hovering around 100 USD but sadly it is hard to say right now how much hardware power you'll get for around 100 bucks.
There's some good news too – now rumors suggest the Droid M and the Droid Razr HD will appear on September 5.
(picture courtesy of jy582522174.cn.alibaba.com)
Source: Talkandroid.com