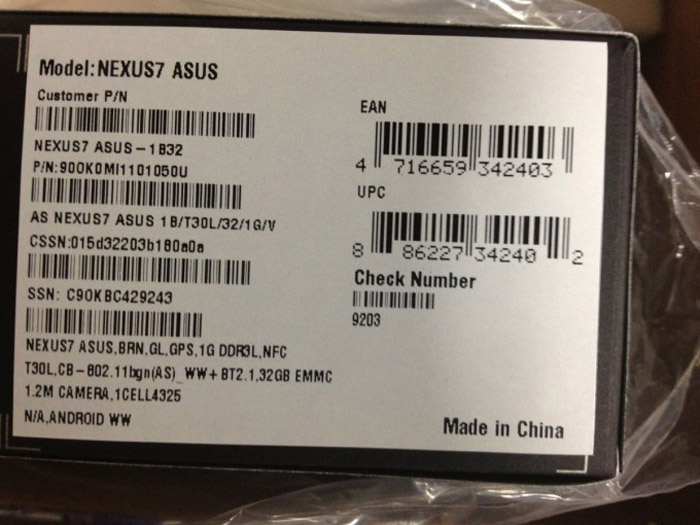 Rumors of an upcoming 32 GB Google Nexus 7 have been circulating around for quite some time but now for the first time ever they seem to have been confirmed by a single photo taken by a person who has already purchased the mysterious 32 GB device.
According to a still anonymous forum user he successfully purchased a 32 GB Google Nexus 7 device ahead of the official launch for the price of 249 USD. This information also hints of upcoming Google Nexus 7 price reductions as the 16 GB version currently costs 249 USD. With the new device coming the 8 GB Google Nexus 7 will likely be retired and the price of the 16 GB version will be cut down to 199 USD.
Analysts expect Google to unveil the Nexus 7 with 32 GB of storage on October 29, which is next week.
Source: GSM Insider