After conquering the PC processor market, the US chipmaker Intel is preparing to take the smartphone CPU market too. According to the company the first Intel-powered smartphone will be out on the market this week with no other but Intel's CEO Paul Otellini confirming the news.
"Expect to see another important milestone for our business later this week. The launch of the first Intel architecture-based smartphone," Otellini said during his opening remarks in today's first-quarter earnings conference call.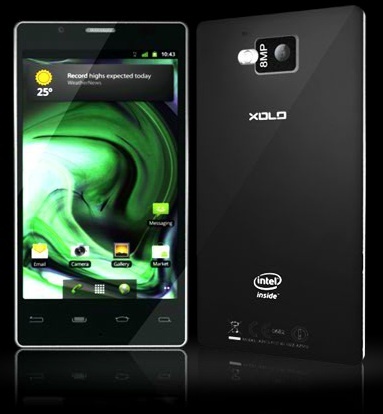 The smartphone will be made by the India-based smartphone maker Lava and will feature an Intel Z2460 Atom processor, a 4.03-inch display working at 1024 x 600 pixel resolution, 8 MP camera, HSPA+ and 16 GB of flash memory.
Lenovo, Orange, Motorola and ZTE will also launch Intel-based smartphones later this year, most probably in H2 2012.
Intel is trying to enter the tablet and smartphone markets with its latest product strategy – and this is where the chipmaker has been totally absent until now.

Source: News.Cnet.com