First photos of iPhone 6 leaked online
It is now clear that Apple will release its iPhone 6 sometime in September but although this month is quickly coming there's virtually no information on the newcomer except that it will have a 4.7-inch display. In a move that has surprised many, however, the popular Taiwanese actor named Jimmy Lin has published the first live photos of the iPhone 6 on the Internet.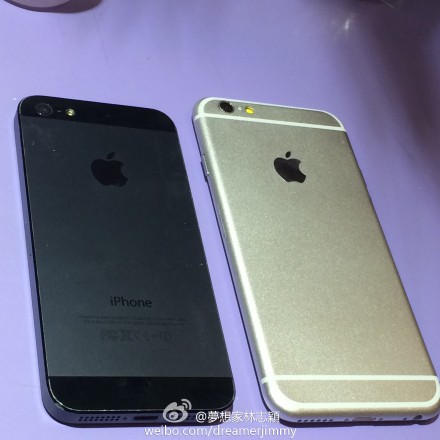 Of course the photos are unofficial but there's a reason to believe this guy as he was the first one to publish pictures of the then upcoming iPhone 5c that then turned out to be correct. Unfortunately the Taiwanese actor has not shared any information on the hardware specs of the device so we'll keep on waiting. As to the smartphone itself – just look at the pictures and decide for yourself if you like it, at least on the outside.
Enjoy!
Source: Weibo