Elderly Japanese citizens will soon have the opportunity to use a specifically designed smartphone that will ease their lives.
Designed by Fujitsu, the new smartphone will be known as Raku Raku F12-D and will be sold by the Japanese cell phone operator NTT DoCoMo.
Available this summer, the smartphone will target older people and people with different disabilities including vision loss and mobility problems. In order to be able to help them and be used properly, the smartphone will come with a specially adapted interface that will allow extremely easy use. The interface will include a number of keys that are used most often as well as voice commands and tactile feedback.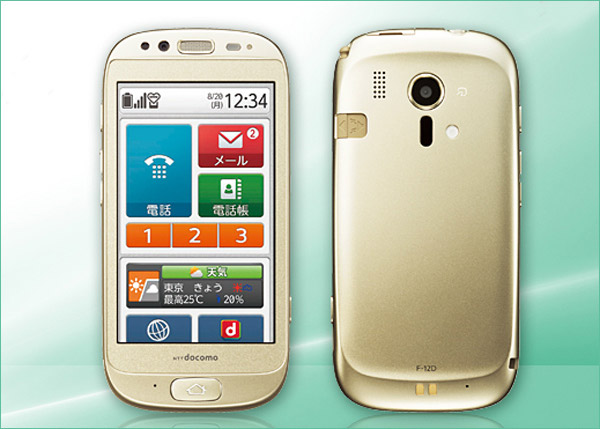 Powered by a 1.4 GHz Snapdragon MSM8255 chip, the Raku Raku F12-D smartphone will also feature a 4-inch display at 480×800 pixels, an 8 MP rear camera, a 0.3 MP front camera, Wi-Fi, TV tuner and a NFC chip. The smartphone is also water-resistant.
Pricing is unknown.

Source: Dimitech.net