HTC unveiles its fresh Windows Phone 7  smartphones family, which include five handsets – the HTC 7 Surround, HTC 7 Mozart, HTC 7 Trophy, HTC 7 Pro and HTC HD7. Each new phone includes a series of unique HTC applications that can be accessed through the new HTC Hub and Tile interface, as well integrates Microsoft consumer services such as Xbox LIVE, Windows Live, Bing and Zune.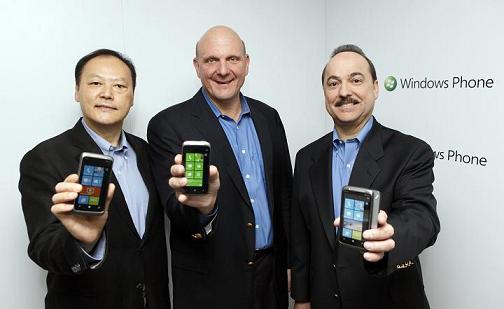 The first from the quintet is HTC 7 Surround announced as a "ultimate multimedia device". The phone is powered by Qualcomm's 1GHz Snapdragon processor, has 3.8-inch(480 x 800) capacitive touchscreen and feature unique slideout surround speakers and kickstand with integrated Dolby Mobile and SRS WOW HD. Other feature include HSDPA/WCDMA and GSM networks, 448 MB RAM, G-Sensor, Digital compass, Proximity sensor, Ambient light sensor, WiFi, 3.5 mm audio jack, micro-USB port, 5 megapixel camera with Auto focus and flash, 720p video recording and 1230 mAh battery.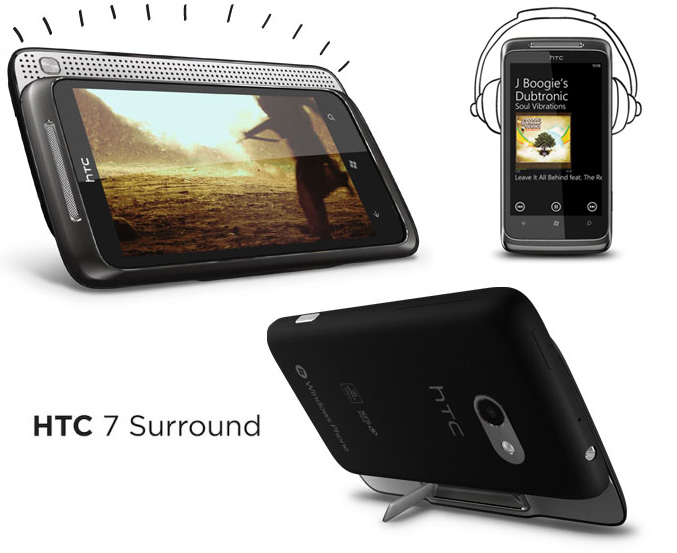 The HTC 7 Mozart is crafted from a single piece of anodized aluminum, weights 130 grams, has a3.7-inch WVGA LCD TFT capacitive touchscreen, a 1GHz Snapdragon processor and 8MP camera with a Xenon flash and 720p HD video recording. The slim smartphone also packs WiFi b/g/n, 512MB of RAM and 384MB ROM, G-Sensor, Digital compass, Proximity sensor, Ambient light sensor, feature Dolby Mobile and SRS surround sound, Wi-Fi IEEE 802.11 b/g/n, Bluetooth 2.1 and 1300mAh battery.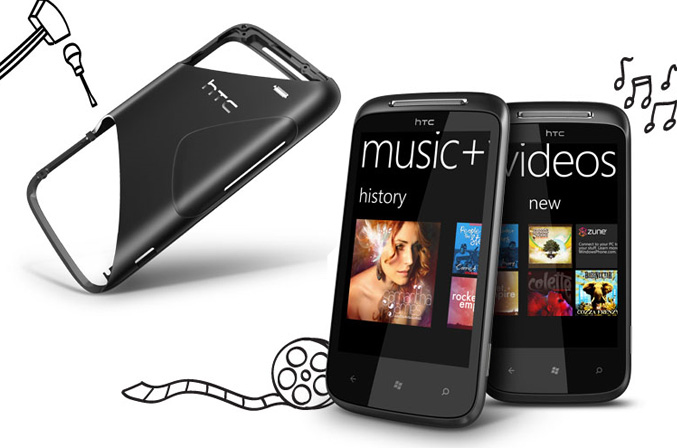 The game and entertainment focused phone in the line is called HTC 7 Trophy. It has a 3.8-inch WVGA display, Snapdragon processor and a 5-megapixel autofocus camera with LED flash and weights 140 grams. Of course high-fidelity, virtual surround sound SRS WOW HD is also here to help when you are playing a game, watching a video or listening to your favorite music. What about the specifications, well copy paste from his siblings.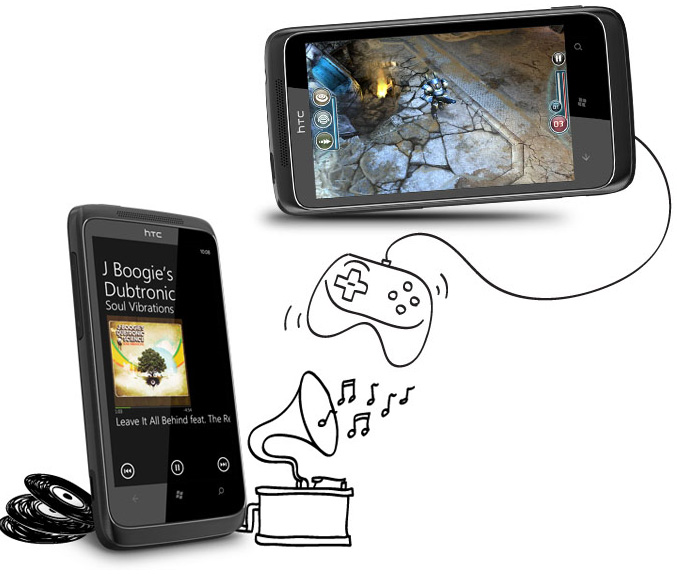 The HTC 7 Pro is business oriented smartphone, which feature a slideout full QWERTY keyboard, which keys are raised and nicely spaced for fast and comfortable typing and 3.6 inch (480 x 800) slide and tilt capacitive touch screen.The Pro also features abilities to sort, scan and manage Outlook email, open and edit the latest Office documents on the phone and keep track of the markets with HTC's stocks application. It has measures of 117.5mm x 59mm x 15.5mm, weights 185 grams, powered by 1GHz Snapdragon processor, has 512 MB ROM and 448 MB RAM, Accelerometer sensor for UI auto-rotate,  Proximity sensor for auto turn-off, Digital compass, WiFi, Bluetooth 2.1, SRS surround sound and 5 megapixel camera with auto focus, flash and 720p video recording capability, ouhh and 1500 mAh battery.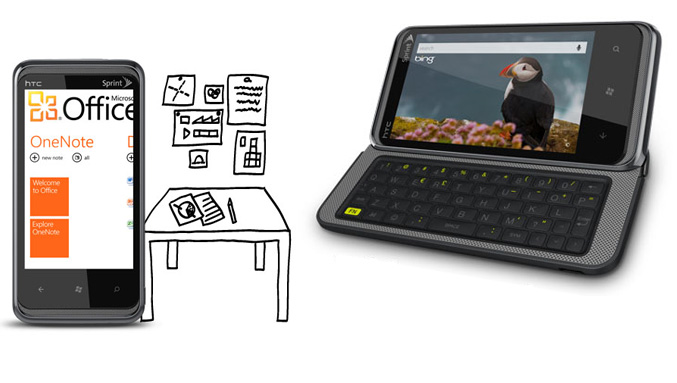 An finally is the HTC HD7, which  has the biggest screen size of all phones – 4.3-inch capacitive touchscreen display with 800 x 480 resolution. Under the hood there's 1GHz Qualcomm processor 576MB of RAM,16 GB of internal memory, 5 megapixel camera with dual led flash and 720p HD video recording, Wi-Fi 802.11 b/g/n and all other features like his brothers, plus a kickstand to allows you to sit back and enjoy the action movie handsfree.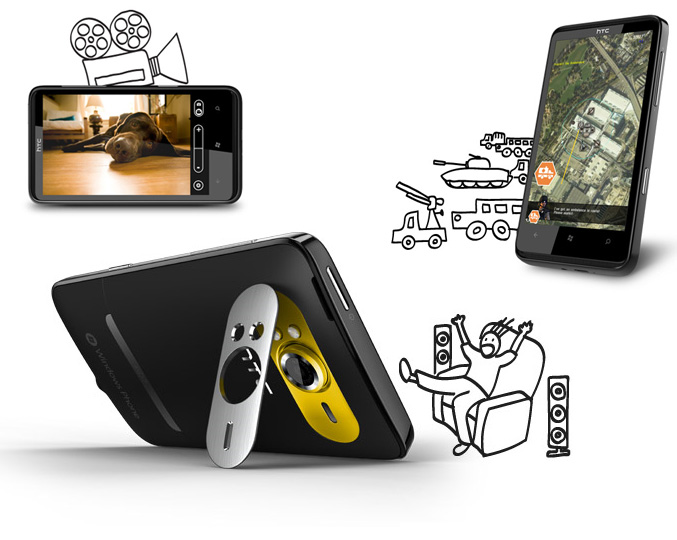 The five new HTC smartphones will be available through mobile operators and retailers across major European, Asia-Pacific and North American markets from late October.