Jetway, a company known for making PC motherboards, has decided to enter the smartphone world with a device of its own – the Alfar 560 smartphone.
The Alfar 560 was unveiled at Computex 2012 as a reference design so when it comes to market it may carry another name. Being a low-to-mid-range device the Alfar 560 packs a 650 MHz MTK6575 processor, 512 MB of RAM, a 5.1-inch display at 800 x 480 pixel resolution, Bluetooth 2.1 and a pair of 0.3 MP and 0.5 MP cameras. In addition the smartphone can operate with two SIM cards.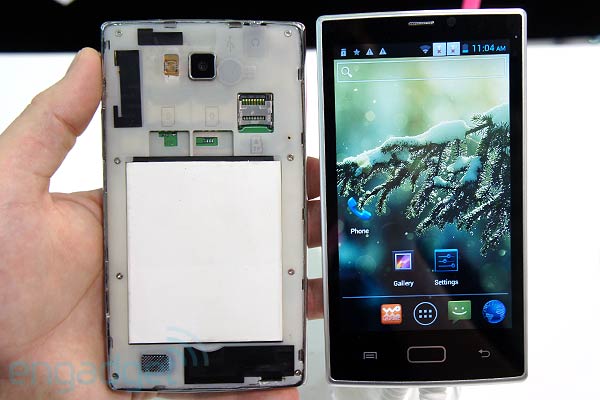 The Alfar will be available for purchase in Asia, the Middle East and South America later this year. Pricing is unknown.
(picture courtesy of Engadget)

Source: Engadget