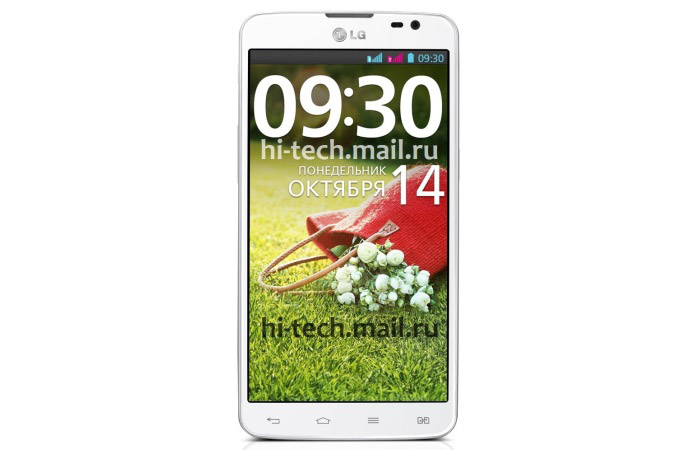 The Korean tech company LG has announced a cut-down version of its G Pro smartphone. The new device is known as LG G Pro Lite Dual and comes with support for two SIM cards.
The device measures 150.2 x 76.1 x 9.4 mm and weighs 172 grams. These dimensions include a 5.5-inch sensor True HD IPS+ display at qHD resolution (960 x 540 pixels), a dual-core processor at 1 GHz, 1 GB of RAM, 8 GB of internal storage, a microSD card slot, a rear 8 MP camera and a front VGA camera, Dual Speaker speakers, Bluetooth, Wi-Fi, and a 3140 mAh battery. The device runs Android 4.3 Jelly Bean.
The new LG smartphone is expected to cost around EUR 300.
(picture courtesy of hi-tech.mail.ru)
Source: NDTV.com