LG Electronics today officially launched its new LG Mini (LG GD880), a 3.2-inch full touchscreen with 16:9 aspect ratio, which is their first first phone to use LG's HTML 5-compatible Phantom Browser, fully compatible with today's most popular websites and supporting up to 10 browser windows open simultaneously.
The phone has button-free face and textured metal accents on the sides and won a red dot award and iF product design award in March. It also packs 5.0 megapixel camera with advanced face detection, Wi-Fi, A-GPS, FM radio and 7.2 Mbps HDSPA.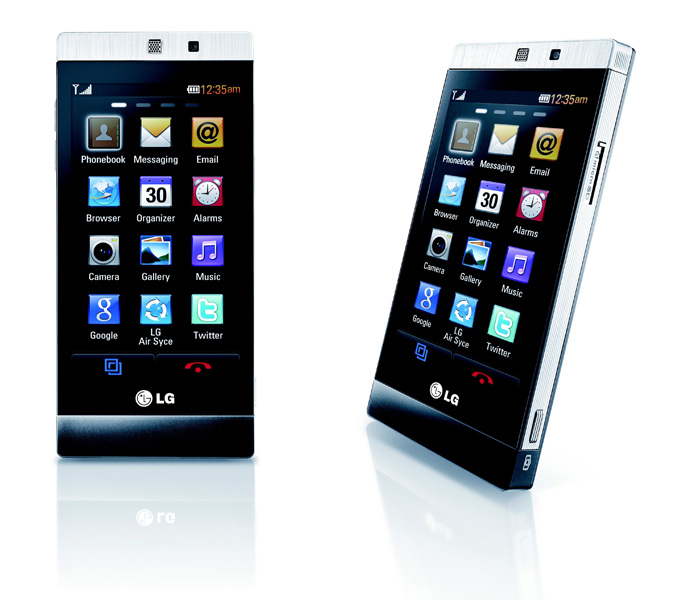 "Our research shows that most people think current full touchscreen phones — especially smartphones — are too bulky, too clunky and too difficult to use," said Dr. Skott Ahn, President and CEO of LG Electronics Mobile Communications Company. We developed LG Mini to deliver the smartphone-like features that people want in a beautiful and compact package that is also user-friendly."
LG Mini boasts a social network connectivity to keeping in touch with online friends and making updates on popular social networks sites including Facebook and Twitter, supports Google's Latitude, Gmail, Calendar, Google Maps and Google Buzz services. LG Mini also supports LG Air Sync, which wirelessly synchronizes information and data to a computer, the web and the phone. Even if the phone is misplaced, important data can still be accessed from any PC.LG`s new On Screen Phone feature makes controlling Mini even easier. It shows the phone's interface on a computer screen so files can be dragged and dropped directly from the phone to a computer.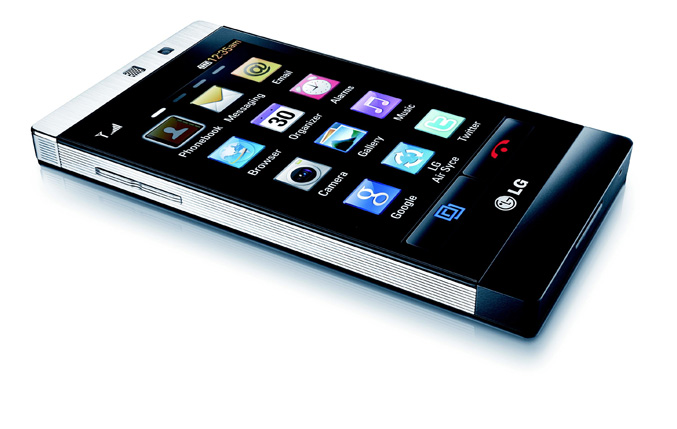 The LG Mini will be available in April starting in Europe followed by other regions. Prices will vary country-to-country.