The battle for smartphone market share is to get more intense once again with LG's confirmation that the company is currently working on a new smartphone, designed specifically to compete with Samsung's Galaxy S III.
News of such a smartphone hit the Internet a few weeks ago with Hitechreview's readers being informed of it but the story now has a new chapter to it – the mysterious LG smartphone has leaked pictures on the web now and perhaps an official name.
Known until now as the LG D1L, the smartphone appears to be called Optimus LTE2 and the leaked pictures suggest what may be hidden inside. For one thing, LG highly praises its creation due to the fact that the device comes with 2 GB of RAM – something unusual for a smartphone at the moment.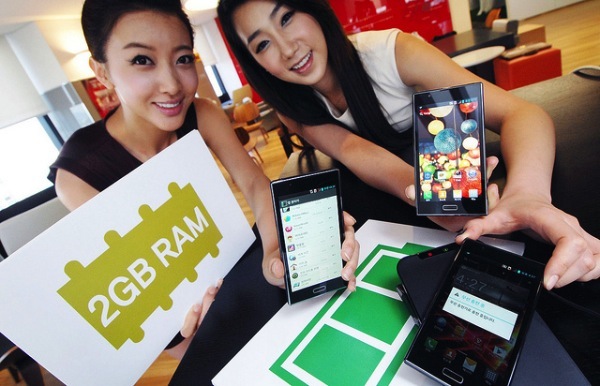 Turning to the leaked pictures one will see the apparent resemblance to the Samsung Galaxy S II almost at once. The LG Optimus LTE2 also has a dual-core Snapdragon S4 processor, a 4.7-inch True HD IPS display, a 2150 mAh battery inside and Android 4.0 Ice Cream Sandwich.
Unfortunately not much else is known about this smartphone but LG says that it will be released soon enough so there'll surely be more information about it later on.
Source: Droid-Life.com