According to the latest information coming out of Korean tech giant LG, the company plans to introduce a LTE-enabled version of the Optimus Vu smartphone in late September.
The new smartphone will come with a 5-inch sensor display, working at 1024 x 768 pixels in 4:3 aspect ratio. The LTE version of the Optimus Vu will also be powered by a dual-core Snapdragon S4 MSM8660 processor with a built-in Adreno 220 graphics. There will also be 1 GB of RAM, 32 GB of storage space, an 8 MP rear camera with autofocus functions and flash, a 1.3 MP front camera for video chats etc. and a battery with a total power capacity of 2080 mAh.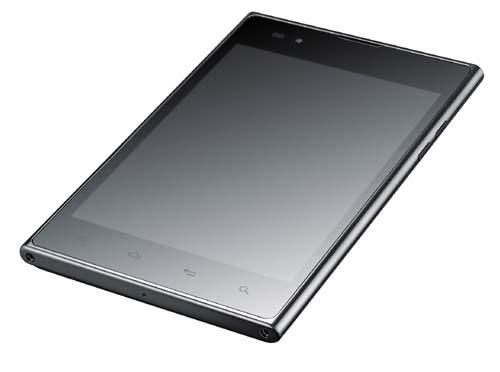 The new phone will also support HDMI, DLNA, Wi-Fi Direct and T-DMB. The new Optimus Vu will run Android 4.0 ICS.
Unfortunately there's no word on pricing yet or on the number of carriers selling the phone but one thing is for sure – in the USA Verizon will be one of the carriers selling the new LTE-enabled Optimus Vu.
Source: HWP.ru