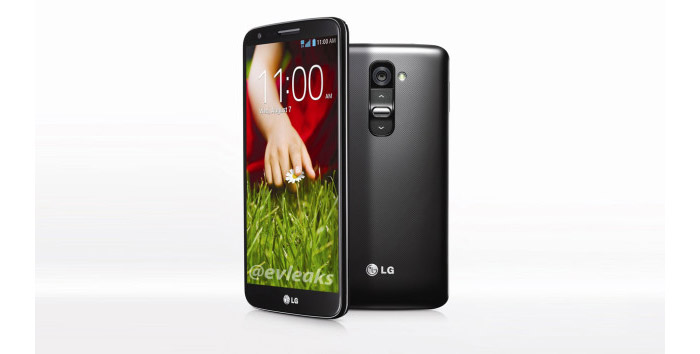 The Korean LG has taken the wraps off its latest product – the G2 smartphone – at an attractive event held in New York, the USA.
The LG G2 is the company's latest high-end smartphone and the first such device that comes without front or side buttons. Instead the LG engineers have moved them on the back of the device as studies have shown that users can operate the buttons easier when they are in this position. Moreover the studies that LG has conducted suggest there are fewer smartphone drops when all buttons are on the back of the device.
Hardware-wise the LG G2 is based on a Qualcomm Snapdragon 800 processor with four Krait cores that run at 2.26 GHz. The device also has 2 GB of RAM, 16 or 32 GB of internal memory, and an IPS display at 5.2 inches and Full HD resolution with 432 ppi. This is also the first smartphone that is capable of producing 24-bit/192 kHz sound, according to LG. An interesting new technology is GRAM, which stands for Graphic RAM. LG says GRAM decreases overall power consumption with up to 26 per cent which prolongs the battery life with about 10 per cent. Speaking of batteries, the G2 is powered by a 3000 mAh battery and runs Android 4.2 Jelly Bean.
The rest of the specs include a front 2.1 MP camera and a rear 13 MP camera. The smartphone measures 138.5 x 70.9 x 8.9 mm and will be available in black or white colors. Sales will commence within two months time.
Pricing is unknown.
(picture courtesy of @evleaks)
Source: LG