LG has unveiled a yet new smartphone just days before MWC, which means that the Korean company is truly on the offensive against competitors.
Which, of course is good for consumers. This time LG has surprised fans and smartphone lovers with a new Optimus model – dubbed Optimus 4X HD that comes with really good specs.
The Optimus 4X HD could easily be the peak of the LG smartphone rollouts. The newcomer is the first officially unveiled smartphone that runs NVIDIA's Tegra 3 quad-core processor. The power of the new CPU, running at 1.50 GHz, is more than enough to offer Internet access and the ability to run many applications at once.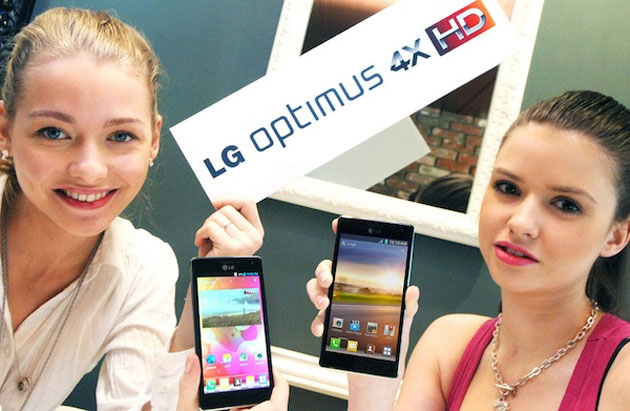 The LG Optimus 4X HD is also the first company device of this kind that runs Android 4.0 and the IPS screen should not be underestimated. At 4.7 inches it falls short of only the Optimus Vu, which debuted a few days ago and offers support for 720p video.
LG also offers 16 GB of internal strorage (but there's no information on a microSD card slot used for expansion), an 8-megapixel rear camera, a 1.3-megapixel front camera and a capacious 2150 mAh battery. All this is packed into a chassis that LG claims is very thin at 8.9 mm (0.35 inches).
The LG Optimus 4X HD will be commercially available in Europe first starting this spring. Later during the year the smartphone will debut on other markets.
Source: Electronista.com