The worldwide success of the iPhone was the cause for the appearance of countless iPhone accessories. JuiceBuddy – created by Pacific Productions – is one of the latest but is surely among the most useful iPhone accessories so far.
In a few words – the JuiceBuddy is said to be the world's smallest iPhone charger. The device is so small because it plugs directly into a wall outlet with no need for cables, adapters and so on.
Stored inside the frame of the device is a two-prong plug, an Apple dock connector located at the top, and a hidden USB 2.0 port at the bottom so you can charge any device that has the capability of accepting power over USB.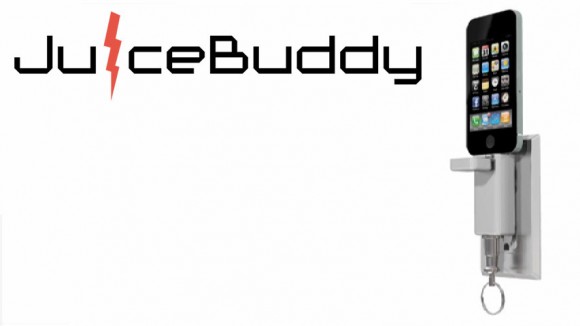 In order to charge your iPhone all you need to do is flip down the top of the device to reveal the dock that plugs into not only your phone, but also any iPod or iPod Touch. Then you simply plug the whole contraption into the wall and wait for it to get charged. Unfortunately the JuiceBuddy seems to be not suitable for the iPad as the tablet may in fact be too heavy for the charger.
The JuiceBuddy is available in four different colors and can be ordered now. The pricing – 24.95 USD – which isn't bad at all!
Source: Geek.com