The Chinese smartphone maker Meizu has announced the Meizu MX quad-core smartphone, which will be the world's first smartphone based on the quad-core Exynos A9 CPU.
The new tech wonder will make use of the new 32 nm technology used to build the quad-core Exynos A9 processor and for the owners this means lower power consumption and a faster chip. The Meizu MX also boasts 292 PPI of screen resolution and while this is a bit below the iPhone 4/4S and the Galaxy Nexus the display should still provide great visuals. The smartphone also promises an 8 MP BSI camera with an f/2.2 lens aperture that excels in low-light conditions, and Android 4.0 Ice Cream Sandwich.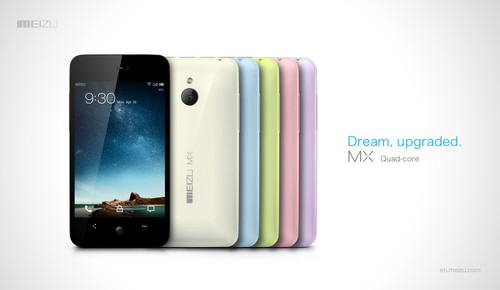 This is not everything – Meizu will also launch its latest creation in a variety of colors – black, white, light blue, light green, pink and violet.
The new Meizu MX smartphone is expected this coming June but (very) sadly it will be sold in China only unless Meizu changes its mind. In any case the arrival of the Meizu MX will give us a glimpse of the Samsung Exynos A9 chip capabilities and of course of the Samsung Galaxy SIII, which will also host the powerful quad-core chip.
Source: Droid-Life.com