Motorola claims that with Atrix you can carry the power of mobile computing inside your pocket. It is designed to essentially become a user's primary digital hub to create, edit and interact with documents, media and content.
Motorola Atrix  has a 4-inch (540×960) 24-bit color touch screen and is powered by a Tegra 2 dual-core processor, runs Android 2.2 (upgrade to 2.3 is planned for later this year) and is equipped with 1GB of DDR2 RAM. It is packed  two cameras – a front VGA imager for video calling and 5 megapixel camera on the back with with LED flash and HD 720p video capability. Atrix offers biometric fingerprint reader for extra security, up to 48GB of storage (16GB internal and optional 32GB MicroSD card), two microphones employing noise-reduction technology for clearer calls  in even the noisiest environments,Wi-Fi 802.11b/g/n,  Bluetooth2 2.1 EDR,  HDMI, USB port and is packed with impressive 1930 mAh battery, all jus 11mm thick and weighting only135g.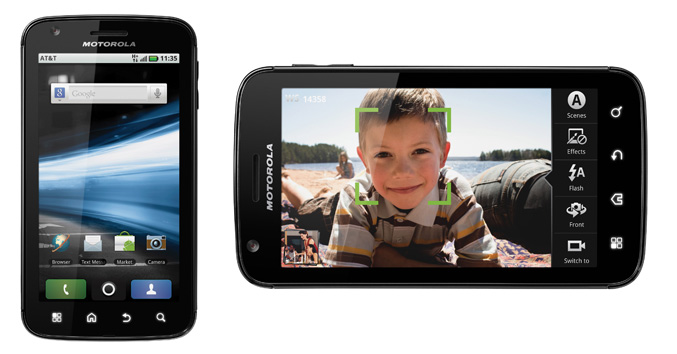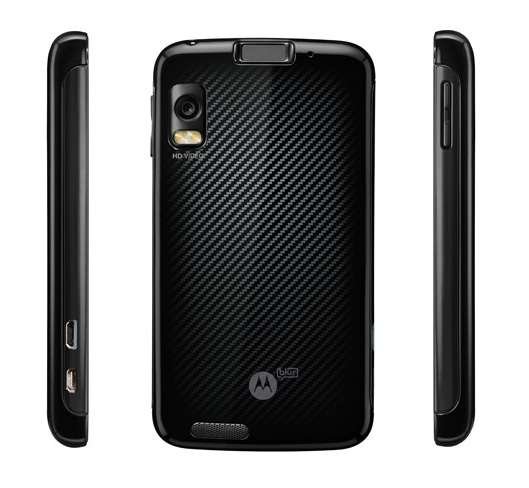 The Motorola Atrix comes with MOTOBLUR and the new webtop application, a web based desktop, which allows the phone to  morph personalities when it is connected to different accessories and runs a full Mozilla Firefox 3.6 browser and supports Adobe Flash Player. Тherefore Motorola offers two additional accessories for the Atrix – the Motorola HD Multimedia Dock which has three USB ports and an HDMI port enabling connections to a keyboard, mouse, speakers and HDMI-compatible monitor and allowing you to use it like computer, or connecting to an HDMI-compatible television and home theater audio system for enjoying video, music, games and more.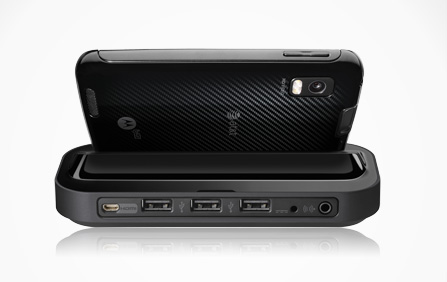 The second option is the Motorola Laptop Dock which boasts 1.6-inch screen, full keyboard, stereo speakers, 36Wh three-cell battery that delivers up to eight hours of battery life, and weighs just 1.1 kilograms.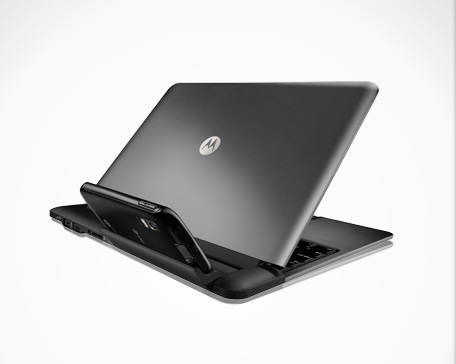 "We want to empower individuals, giving them new ways to stay connected, informed and entertained at home, on the job and anywhere in between," said Andrew Morley, vice president of marketing for Motorola Mobility, EMARA. "We are finding that consumers are increasingly using smartphones as their primary digital screens. Motorola ATRIX ushers in a new era in mobile computing and has the power to deliver on its promise to empower individuals as it comes loaded with the Motorola webtop application, which enables consumers to enhance the capabilities of their smartphones and simultaneously reduce their need for additional mobile computing screens."
There's also two more Standard Dock and a Vehicle Dock for navigation. Motorola ATRIX is expected to be available to AT&T customers in Q1 2011 and to Orange UK customers in Q2 2011.