Motorola has decided to remind of itself on the smartphone market by releasing a new smartphone. This is not your regular smartphone, though – the newcomer is a rugged device designed for law enforcement officers.
The handset is called LEX L10 and fully meets all IP67 and MIL 810G standard requirements, which means that it has protection against shock, dust and water. The device can be submerged in water at depths of up to 1 meter (3.3 feet) for 30 minutes with no problems at all. In addition the Motorola LEX L10 provides data encryption so that your data on the device will be safe.
Here are the tech specs – the Motorola LEX L10 measures 143 x 72.6 x 13.9 mm and weighs 195 grams. The handset includes a Qualcomm Snapdragon 801 processor with four cores at 2.3 GHz, a 4.7-inch sensor Super IPS display at 720p resolution (1280 x 720 pixels), 2 GB of RAM, 16 GB of internal memory, a microSD card slot for expansion, two cameras – one rear and one front, 802.11n Wi-Fi, Bluetooth 4.0 LE, a GPS receiver, and a 2300 mAh battery. There's also support for two SIM cards and an innovative charging feature that allows the smartphone to be charged to 80 per cent in just one hour.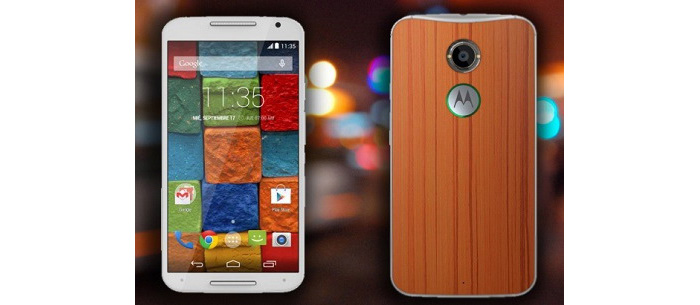 The other Motorola smartphone is an upcoming device that will appear later this summer. The handset is called Moto X 2015 and the preliminary specs list includes a 20 nm six-core Snapdragon 808 processor with four Cortex-A53 cores and two Cortex-A57 cores. The Moto X 2015 will also have Adreno 418 graphics, support for LTE, a 5.2-inch sensor display at QuadHD resolution (2560 x 1440 pixels), 4 GB of RAM, 32 GB/64 GB of internal memory, a rear 16 MP camera, Wi-Fi, Bluetooth and a 3280 mAh battery.
The Moto X 2015 is expected in August 2015. The pricing of these smartphones is unknown.
Source: BGR.com