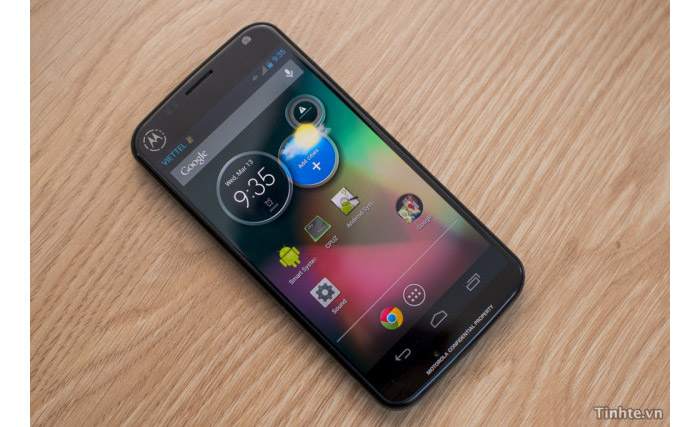 The Vietnamese online blog Tinh te has posted pictures of a device that looks like a leaked upcoming Motorola smartphone that has nothing to do with the company's X Phone designed along with Google.
Very little is known about the mysterious device except that it features a 4.65-inch display, 2 GB of RAM and a Snapdragon S4 processor. Moreover the unknown smartphone runs a version of Google's Android OS but without the MOTOBLUR interface on it.
The smartphone also has a small "M" on the back, a 3.5-mm headphone jack on top, a SD card slot and the power button on one side and a connector port at the bottom.
(picture courtesy of Tinh te)

Source: Itsalltech