The mobile phone operator Nextel and Motorola have jointly announced the market availability of a new budget smartphone – the Destino i867.
The novelty sports the Push-to-Talk function, which turns the device into a radio and the iDEN technology that combines traditional mobile phone features with the PTT function for the corporate segment. The Motorola Destino i867 can also boast with a 3.1-inch sensor screen with 320 x 480 pixel resolution, a 504 MHz ARM 1136JF-S processor, 256 MB of RAM, 512 MB of built-in storage memory, a microSDHC card slot (the phone comes with a 2 GB card), a rear 3 MP camera, GPS-receiver, 802.11 b/g Wi-Fi and Bluetooth 2.1.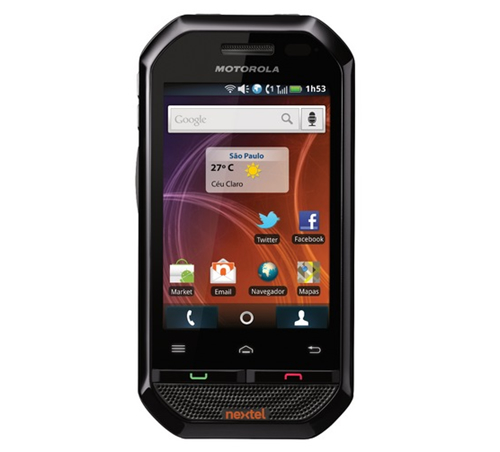 The phone runs the rather archaic Android 2.1 Éclair operating system and costs 200 USD with a contract or 360 USD without a contract.

Source: toys2boys.com