Nokia today also announced a trio of budged oriented Series 40 mobile phones -the Nokia C2-02, C2-03 and Nokia C2-06.
All new phones are fitted with 240 x 320 touchscreen and a sliding numeric keyboard. Measuring 103 x 51.4 x 17mm (L x W x H, the phones are packed with 10MB of built in memory, Bluetooth 2.1, a micro USB port, a stereo FM radio, media player and memory support that can be expanded up to 32 GB, plus a 2 megapixel camera on the back and a 1020 mAh battery for up to 5 hours talk time, while the music playback time last up to 35 hours. All come with a new Nokia Maps for Series 40, where local maps and places of interest are pre-installed on the phone, which will allow you to view maps and plan routes when the phone is in offline mode. The new models also has integrated Nokia Browser which features data compression technology, that keeps the costs of surfing low and speeds up page downloads.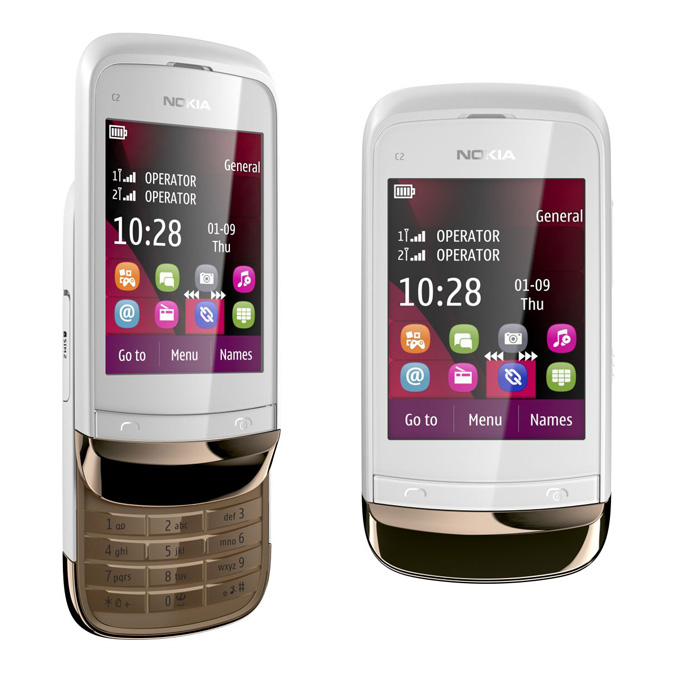 The first is the dual-SIM, Nokia C2-03 which offers Easy Swap option that lets users change SIM cards in seconds without having to turn off the phone or remove the battery. It also allows you to personalize up to five SIM cards with a dedicated look and feel.
The Nokia C2-02 is a single SIM version with push messaging options and a broad range of IM providers included, and the Nokia C2-06 comes in a range of fresh colors with a clean, smooth finish.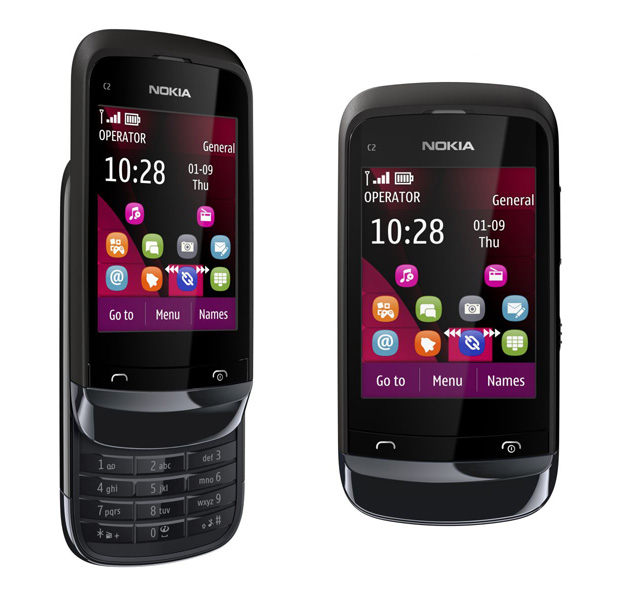 Nokia C2-02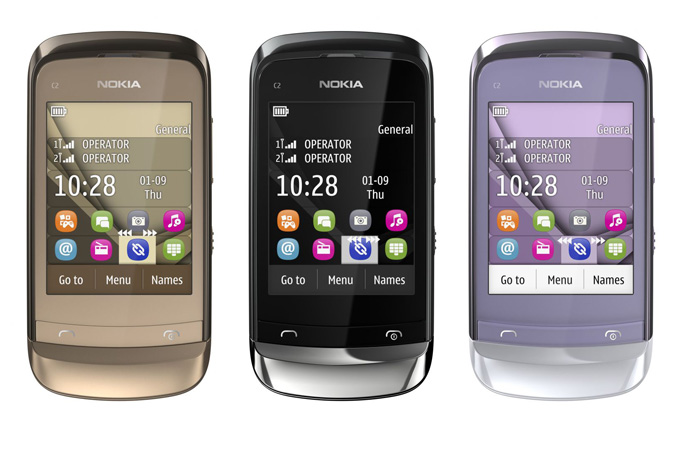 The Nokia C2-02 and C2-03 will cost EUR 75 (USD 105), while the Nokia C2-06 is priced at EUR 80 (USD 112). All of the devices are expected to hit the market in the third quarter of 2011.