Nokia E72 and Nokia 5800 navigation edition smartphones are now available in the USA. The  full-touch-screen 5800 also comes complete with a lifetime license for voice guidance and a car kit.
"The Nokia 5800 Navigation Edition features Ovi Maps for mobile, the industry's only mobile device solution offering real-time turn-by-turn navigation for both cars and pedestrians. When driving, Ovi Maps for mobile is a full-fledged car navigation solution with enhanced safety features like speed limit warnings and speed camera alerts, and near real-time information on traffic congestion due to roadwork or accidents. When walking, the service provides pedestrian-friendly directions, including routes that take a pedestrian up one-way streets and through parks, pathways and other shortcuts."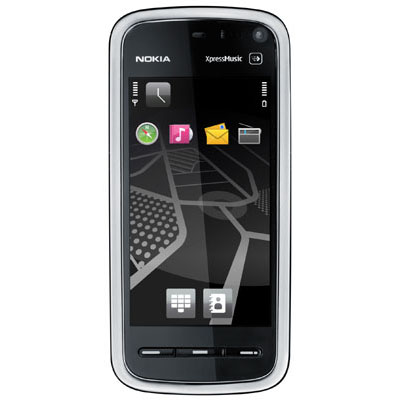 "This year, time off doesn't necessarily mean logging off for most of us over the holidays," said Craig Coffey, Vice President, Marketing, at Nokia. "The Nokia E72 is an ideal gift for those who want to stay connected year round. With industry-leading messaging functionality, separate home screen profiles for work and personal time, and powerful multimedia capabilities, this sleek smartphone takes the hassle out of connecting and responding to obligations that don't stop for the holidays."
The Nokia E72 is available now for $469 through www.nokiausa.com, Best Buy and other independent retailers.
The Nokia 5800 navigation edition is available now for $299 and is available through www.nokiausa.com. Also, if you buy between now and December 31 2009, Nokia is offering a $50 Visa prepaid gift card for customers who buy the device and activate an account with Ovi Store.
Source: Nokia