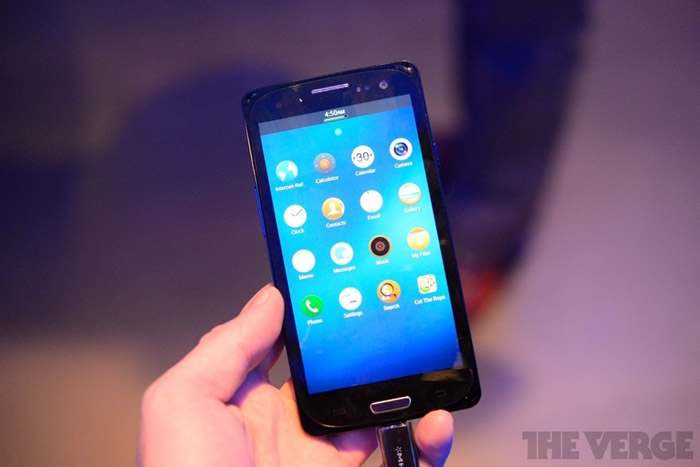 The on-going MWC 2013 will be remembered with a rather interesting event – the South Korean company Samsung has presented a smartphone that runs the new Tizen 2.0 operating system.
Tizen is a smartphone operating system and currently almost doesn't have any market penetration due to the fact it is still a rather unpolished product despite its second incarnation. Tizen 2.0 looks like Android 2.2 with certain WebOS elements but still has problems – the demonstrated smartphone OS worked very quickly at certain points in time before slowing down way too much.
As to the Tizen-powered smartphone – very little is known about the device except that it has a 4.7-inch display that works at 1280 x 720 pixels (720p). The first Tizen smartphone is expected this summer.
(picture courtesy of The Verge)
Source: Ubergizmo