Samsung will soon introduce the Galaxy Note 2 smartphone and while the company has been mum on the specs certain sources have already released them freely on the Net.
According to the South Korean press and specifically the Seoul Newspaper the Galaxy Note 2 will come with a larger 5.5-inch display working at 1280 x 720 pixels and a quad-core Exynos processor working at 1.4 GHz. The smartphone will also offer an 8 MP camera instead of the rumored 12 MP camera and storage will be either 16 GB or 32 GB depending on the version.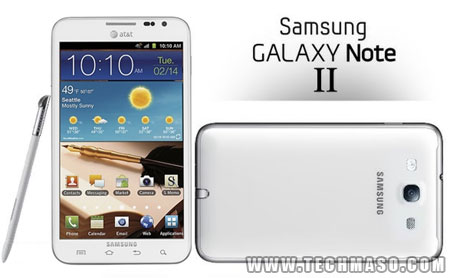 The Galaxy Note 2 will support LTE too where LTE is available and will be based on the latest Android version – Jelly Bean.
The only disappointment here might be the display – it is a bit larger but still offers the same resolution which means less detailed images when compared to other smartphones.
The smartphone is to be unveiled tomorrow so there's still time for last minute spec changes so treat this information as unofficial.
(picture courtesy of techmaso.com)
Source: Techwatch.co.uk