Today T-Mobile this time together with Samsung announced another Android powered device, which carrier claims is "T-Mobile's fastest smartphone", ok if you still didn't guess the phone, here it is – Samsung Galaxy S 4G.
Powered by Android 2.2, the Galaxy S 4G is equipped with a 1GHz Cortex A8 Hummingbird Application Processor, 4-inch Super AMOLED touch screen display, an ST-Ericsson M5720 HSPA+ 4G modem, a 5 megapixel camera with 720p capabilities and comes preinstalled with 16GB microSD memory on which you'll find a copy of the Christopher Nolan's Sci-Fi movie Inception. The new propose will also come pre-loaded with T-Mobile Video Chat and will give consumers access to live and on-demand mobile HD TV on T-Mobile's 4G network.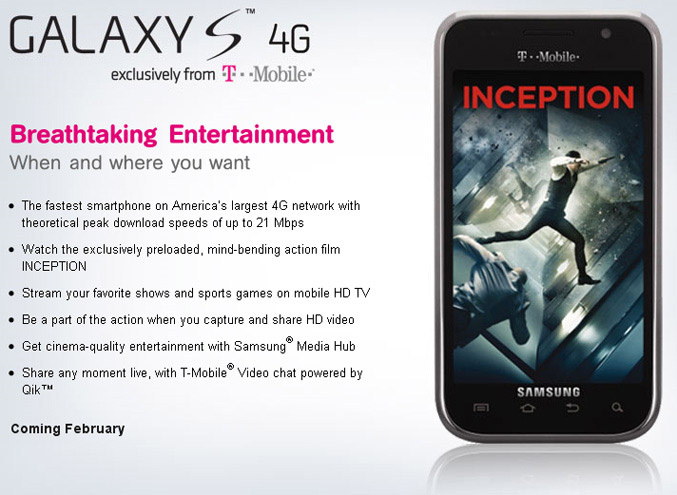 The Galaxy S 4G is expected to be available to T-Mobile customers in February.