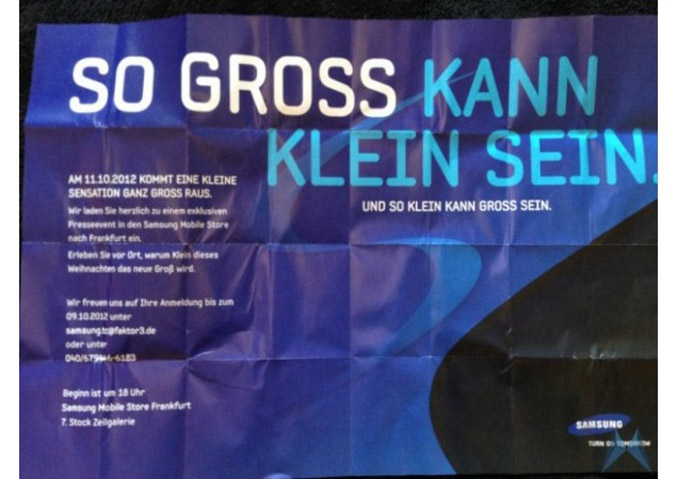 Samsung is preparing a mysterious press event in Germany where a new secret device is to be unveiled. The event will be held on October 11 this year.
The invitations have the line "So big can be small. And so small can be big." written in German on the background of a big S logo – the sign of Samsung's S series. This information was enough for some analysts to conclude that Samsung will launch the Galaxy SIII Mini.
The Galaxy SIII Mini is rumored to sport a 4-inch Super AMOLED WVGA display, dual-core processor and a 5 MP rear camera. The smartphone will be powered by an unknown Android version and is expected to be a huge hit in developing countries where many people cannot afford the company's flagship – the Galaxy SIII smartphone.
Source: Gadgets.ndtv.com