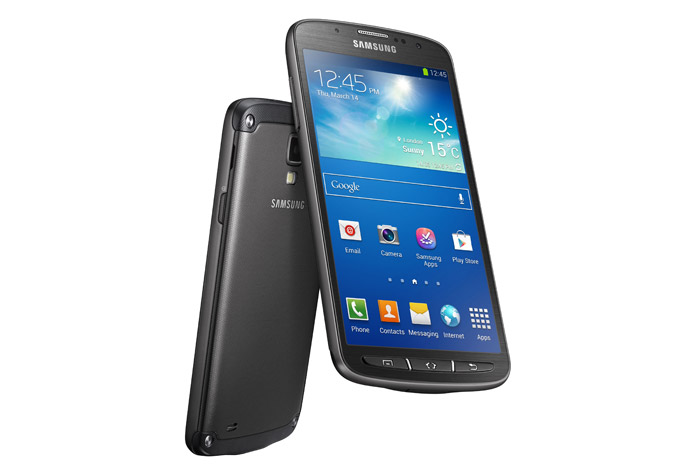 The rumored Samsung Galaxy S4 Active smartphone has become reality with the South Korean tech company Samsung officially unveiling the device at a company event.
Most of the Galaxy S4 Active specs were leaked a while ago but as it turns out some of them were incorrect. Thus the Galaxy S4 Active does not come with a Super AMOLED display – instead it has just a TFT LCD screen. Let's see what else it has!
Apart from the 5-inch TFT LCD display the Galaxy S4 Active comes with a quad-core Qualcomm Snapdragon 600 processor at 1.9 GHz, 2 GB of RAM and 16 GB of internal storage that can be expanded via the integrated microSD card slot. The smartphone also has a rear 8 MP camera and support for 3G, LTE, Wi-Fi 802.11n, Bluetooth 4.0 and NFC. An unusual thing is that the Galaxy S4 Active has an infrared port. The rest of the specs include a 2600 mAh battery and Android 4.2.2 Jelly Bean.
But the main feature of the new smartphone is its durability – the Galaxy S4 Active complies with the IP67 standard, which means it is protected from dirt and water allowing it to survive for up to 30 minutes at depths reaching 1 meter. In addition the Galaxy S4 Active comes with a function called Aqua Mode that improves the quality of pictures taken underwater.
The durability has its price though – the Galaxy S4 Active is a bit larger and heavier than the regular Galaxy S4 smartphone. Thus the S4 Active measures 139.7 x 71.3 x 9.1 mm for total weight of 151 grams, while the S4 measures 137 x 70 x 7.9 mm for total weight of 130 grams.
The Samsung Galaxy S4 Active will be launched to market on June 20. Pricing is still unknown.
Source: Samsung