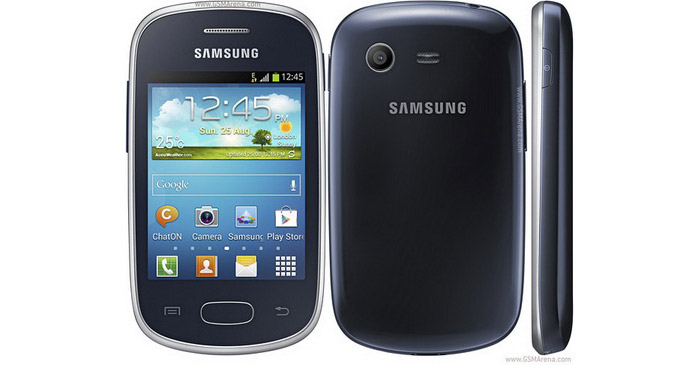 Samsung has prepared a new budget-oriented smartphone under the name Galaxy Star. The device, which is known under the codename GT-S5280, measures 105 x 58 x 12 mm, weighs exactly 100 grams and should be on the European market shortly.
The Galaxy Star comes with a single-core processor at 1 GHz and has a 3-inch sensor display at QVGA resolution (240 x 320 pixels), 512 MB of RAM, 4 GB of built-in memory, a microSD card slot (up to 32 GB), a rear 2 MP camera, a microUSB port, Bluetooth 4.0, Wi-Fi, a GPS receiver as well as a 1200 mAh battery.
The new Samsung smartphone will run Android 4.1 Jelly Bean and will be available in two colors – black and white. As to the pricing the device will sell for EUR 70.
(picture courtesy of GSMArena.com)

Source: Samsung