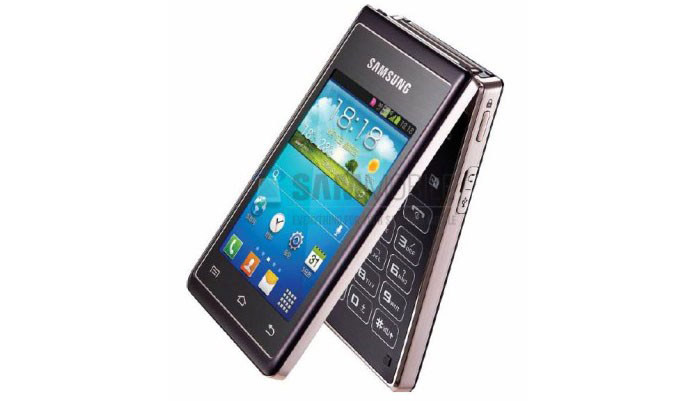 Samsung has unveiled a new company flip phone that carries the name of a famous French cognac – Hennessy. The phone was previously known as W789.
Samsung Hennessy measures 110.85 x 59.3 x 18.62 mm and weighs 120 grams. The chassis of the smartphone hides two slots for SIM cards, a quad-core processor at 1.2 GHz, two sensor displays on the internal and external sides of the smartphone with both of them measuring 3.3 inches (320 x 480 pixel resolution). The Hennessy also offers 1 GB of RAM, a microSD card slot, a rear 5 MP camera, a 3G modem and a 1500 mAh battery. Android 4.1 Jelly Bean will power the device.
No word on the pricing or availability.
(picture courtesy of Sammobile.com)

Source: Zdnet