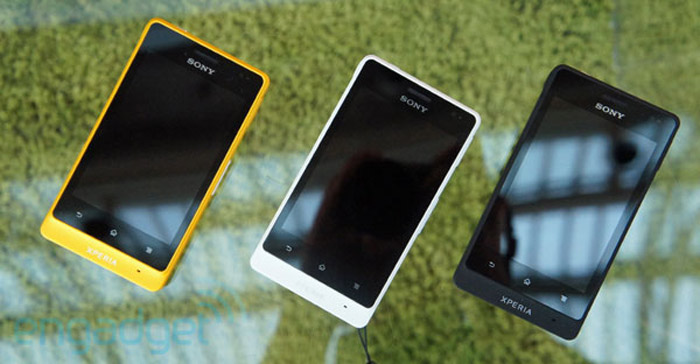 Sony's Xperia Advance has finally appeared in the United States after making a brief appearance at the FCC in July of this year.
The Xperia Advance is based on Android and offers a body that is durable and water and dust resistant. Inside it houses a 1 GHz NovaThor U8500 dual-core processor and sports 512 MB of RAM and up to 8 GB of internal storage. On the outside users will be able to enjoy a 3.5-inch display working at 480 x 320 pixel resolution.
Other notable features include a 5-megapixel camera with LED flash and Autofocus  Bluetooth technology, microSD of up to 32 GB, microUSB support, Wi-Fi 802.11 b/g/n, USB 2.0, 3.5 mm audio jack, and a 1305 mAh Lithium ion battery.
Available in black, white and yellow the Sony Xperia Advance will sell for USD 299.99 when it becomes available. Strangely enough it will come with Android 2.3 Gingerbread but Sony says you can upgrade it to Android 4.0.
Source: Ubergizmo