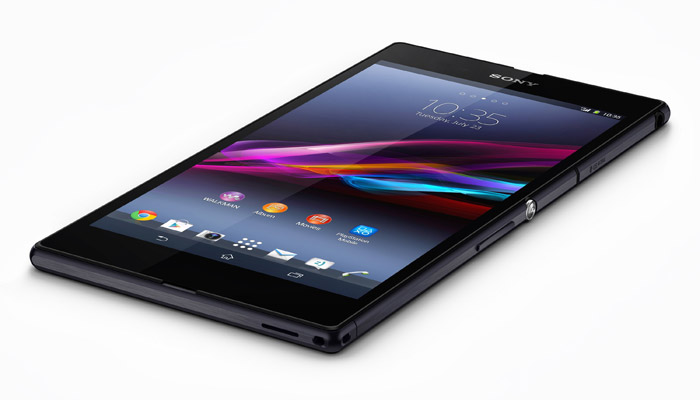 Sony has announced a rather unique mobile device – the Xperia Z Ultra. The new company product comes with a large 6.44-inch display and resembles a small tablet, yet its chassis is thin and light and brings the device back to the smartphone world. Sony markets it as a smartphone so be it but the Xperia Z Ultra is a serious alternative to current small-sized tablets.
The Xperia Z Ultra measures 179.4 x 92.2 x 6.5 mm and weighs 212 grams. The device boasts a large 6.44-inch display that works at Full HD resolution (1920 x 1080 pixels) and makes use of Sony's Triluminos technology. The display also features sensor technology and allows writing using a stylus. Inside the Xperia Z Ultra includes a powerful Qualcomm Snapdragon 800 processor at 2.2 GHz and Adreno 330 graphics, 2 GB of RAM and 16 GB of internal memory that can be expanded via the integrated microSD card slot. In addition the smartphone comes with two cameras – one rear at 8 MP and one front at 2 MP and support for the IP55 and IP58 standards, which makes the Xperia Z Ultra water and dust resistant.
The rest of the specs include support for Bluetooth 4.0, NFC, DLNA, LTE, a 3000 mAh battery that Sony says can power the Xperia Z Ultra for up to 11 hours of talk time (5.5 hours of video play) and finally Android 4.2.2 Jelly Bean.
Pricing is unknown but the Xperia Z Ultra will not be cheap.
Source: Sony