Sprint Nextel has released a new Android powered phone, named Express.
The phone was widely popularized on Youtube for two days and now customers can finally purchase it at participating stores and on the Web.
The new Sprint Express phone is rather simple but so is its price: for 19.99 USD customers get a decent phone for its class, that features a 2.6-inch QVGA touchscreen with 320×240 pixels resolution, full QWERTY keyboard, a camera with 3.2-pixel resolution and 3G hot spot capability. All this is powered by a 600 MHz processor with 512 MB of on-board memory and Android 2.3, all hidden in a candy bar form factor with a total weight of 135 grams. The battery capacity is 1500 mAh which provides up to 6 hours of talk time according to the company. Connectivity is provided by Bluetooth and Wi-Fi and there is the usual USB port as well.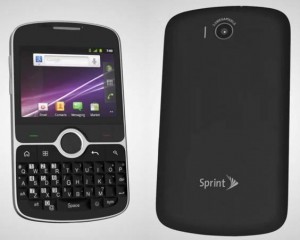 Obviously the phone is not as powerful as other models but for its price and capabilities it may be an excellent choice for everyday users, children and beginners.
Source: The Verve