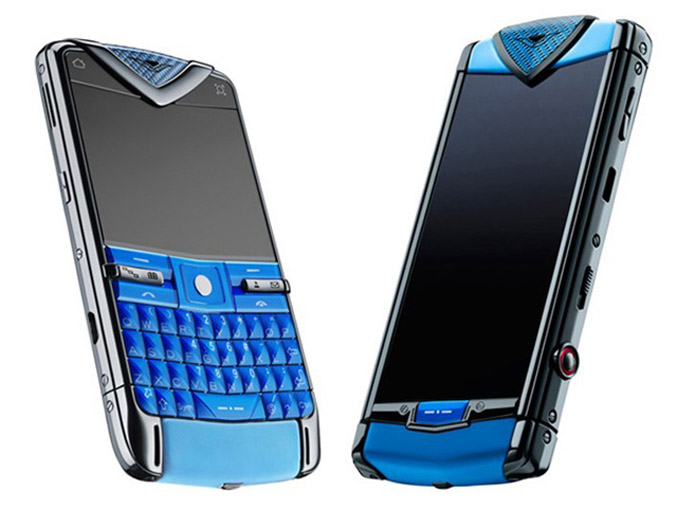 Nokia's luxury brand Vertu has announced two new high-end luxurious smartphones that belong to the Constellation family – the Constellation Blue and the Constellation Quest Blue. The announcement comes amidst Nokia's plans to sell the brand – but it appears this does not bother the Vertu people one bit.
The two new smartphones target wealthy people, to put it bluntly, and offer a combination of expensive materials crafted in such a way to become a smartphone. Both devices come with carbon fiber back panels and polished stainless steel chassis with blue color, made using the so-called PVD technology, which stands for Physical Vapor Deposition. This way the chassis become more durable and last longer. In addition both models feature leather and blue sapphire crystals that serve as keys.
As to specs the Constellation Blue comes with a 12 mm thick chassis and weighs 155 grams. The smartphone offers a 3.5-inch nHD AMOLED display with sapphire glass, 32 GB of storage, 8 MP camera and 3G, Wi-Fi, GPS and FM radio support.
The Constellation Quest Blue weighs 170 grams and sports a 13 mm chassis. This one offers a 2.46-inch VGA display made of sapphire crystals and sports 4 GB of internal storage, 3G, Wi-Fi and Bluetooth support. Some of the models also offer ringtones that feature the London Symphonic Orchestra – for a bit more money.
Pricing is unknown but both models are surely very expensive.
Source: Vertu