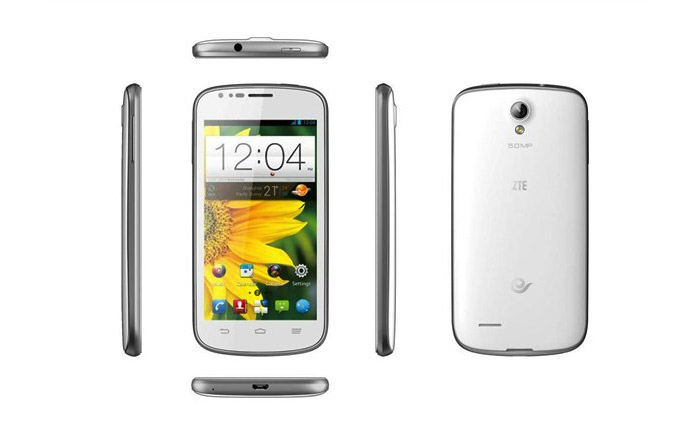 Wanna have a smartphone that looks exactly like Samsung's Galaxy S3 flagship smartphone yet costs a fraction of its price? Then maybe you should take a look at ZTE's latest offering known as N909.
Indeed the Chinese company has prepared a smartphone that is an exact twin of the Galaxy S3… on the outside at least. The N909 can fool anyone who is not intimate with the Galaxy S3 adding style at the same time.
So far so good but if you look on the inside you'll quickly find out the N909 is nothing like the Galaxy S3. It is powered by the Qualcomm Snapdragon S4 Play MSM8625 processor at 1.2 GHz (itself based on four ARM Cortex-A5 cores) and has 1 GB of RAM, Adreno 203 GPU and a 4.5-inch display at 854 x 480 pixels.
The specs list continues with two cameras (rear at 5 MP, front at 0.3 MP), support for Wi-Fi, Bluetooth and two SIM cards and there's a GPS receiver, a microSD card slot and an 1800 mAh battery too. The ZTE N909 also runs Android 4.1 Jelly Bean.
The phone will sell for USD 159 and will be available in five colors – white, black, blue, yellow and red.
Source: Waitandroid.com