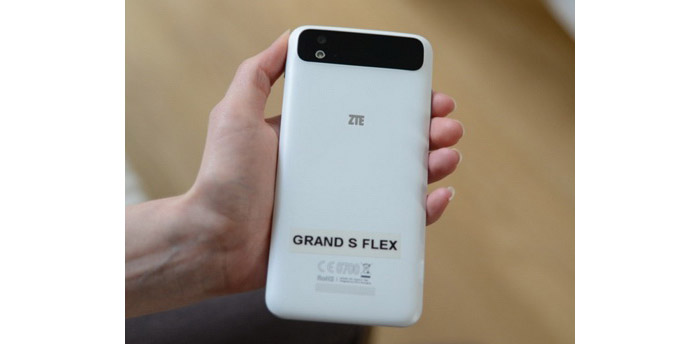 The Chinese smartphone maker ZTE has presented a new very slim smartphone known as Grand S Flex. The new product is just 6.9 mm thick but the lack of space does not prevent it from having powerful hardware on the inside.
The Grand S Flex is definitely a powerful device – it comes with a quad-core Qualcomm Snapdragon S4 processor at 1.7 GHz and a 5-inch display that works at Full HD resolution (1920 x 1080 pixels). On the inside the Grand S Flex features 2 GB of RAM, 16 GB of internal storage, a microSD card slot (up to 32 GB), a rear 13 MP camera with autofocus and 1080p video recording, a front 2 MP camera, a micro-USB port, Wi-Fi, LTE support and a 2300 mAh battery. The smartphone runs Android 4.1 Jelly Bean.
The ZTE Grand S Flex will debut in France in September of this year. Pricing is still unknown.
Source: Intomobile