Get the most out of your best music and favourite radio channels with Walkman™ player, FM radio and TrackID™ music recognition. The slider mobile phone comes with a complete package of entertainment features and the power to set up playlists to ensure you have the right music no matter the occasion. Share your tunes with friends via the speaker phone function – if you love your music they will too.
Need a change? Tune into the FM radio to listen to the latest news, music, sport commentary and talk shows. Heard something you like? Use TrackID™ to name that tune and artist, and you can even record a sample of a song from the radio to use as your new ringtone.
"The W205 is perfect for those who love portable music but have never had the Walkman™ phone experience." said Timo Maassmann, Marketing business manager at Sony Ericsson. "The W205 is a stylish slider phone allowing you to enjoy your music wherever you are – whether it's on the bus, at college or chilling in the park. You can also share more than music with the 1.3 megapixel camera. Capture the action in stills or video and send them to friends via MMS or via Bluetooth™. The multiple phonebook function is an added bonus – share your phone with your family but keep your contacts separate from theirs."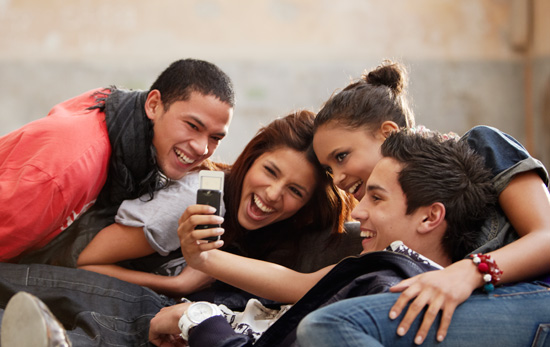 The W205 Walkman™
Fill it with pop and make it rock with the following features:
Enjoy your music with the Walkman™ experience
FM radio – catch up with the latest news and views
TrackID™ – name that tune at a press of a button
1.3 megapixel camera – capture your favourite moments on film
Bluetooth™ – share your favourite songs, pictures  and video clips, or connect to a wireless headset
Multiple phone books – keep your contacts in order if someone needs to borrow your phone
If you want to hear your music even louder then the Sony Ericsson MS410 Snap-on Speaker Stand is the accessory for you. Don't let its size fool you – the speaker features amazing stereo sound, and is the perfect little companion for the W205. Attending a party? Become the centre of attention with the MS410 when showing your favourite music videos in surprisingly good sound.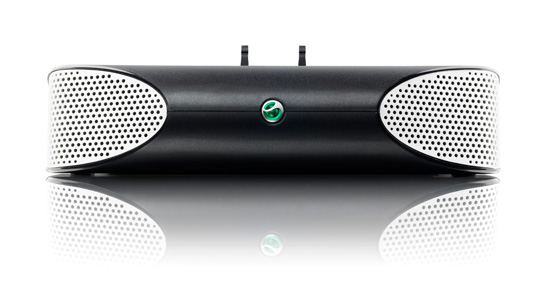 MS410 Snap-on Speaker Stand
Offers compact convenience
Integrated FM radio antenna
Features a video and music stand
Unique sliding mechanism to fit all Walkman™ phones
The W205 Walkman™ supports GSM/GPRS/900/1800 and W205a supports GSM/GPRS 850/1900. W205 Walkman™ will be available in selected markets from Q3 in the colour Ambient Black. The MS410 Snap-on Speaker Stand will be available in selected markets from Q2 2009.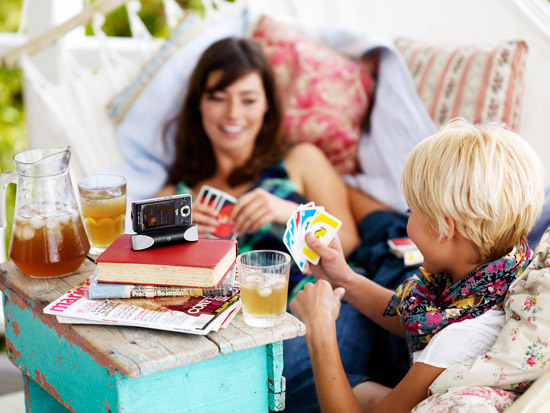 The Sony Ericsson W205 Walkman™ at a glance
Camera
1.3 megapixel camera
Up to 2.2x digital zoom
Video recording
Music
Walkman™ player
Album art
Playlists
Shuffle mode
Loop mode
TrackID™
Music tones (MP3/AAC)
Web
Opera Mini Web browser
WAP 2.0XHTML
Communication
Speakerphone
Polyphonic ringtones
Vibrating alert
Messaging
Picture messaging (MMS)
Predictive text input
Sound recorder
Text messaging (SMS)
Design
Picture wallpaper
Wallpaper animation
Torch functionality
Entertainment
Games
Java
FM radio with RDS
Radio recording
Video viewing
Organizer
Alarm clock
Calculator
Calendar
Notes
Multiple phone books
Stopwatch
Tasks
Timer
Connectivity
Bluetooth™ technology
USB mass storage
Accessories
In-Box:
W205
Battery
Battery Charger
Stereo portable handsfree
User book
Facts and Figures
Size: 92 x 47 x 16.4 mm
Weight: 96 grams
Main screen: 65,536 colour TFT,
Resolution: 128 x 160 pixels
Size: 1.8 inches
Phone memory: Up to 5MB
Memory card support: Memory Stick Micro™ (M2™) up to 2GB
Talk time GSM/GPRS: Up to 9 hrs
Standby time GSM/GPRS: Up to 425 hrs
Music listening time: Up to 13hrs 30 min
Availability and versions
Networks
W205:
W205a:
Available in selected markets from Q3 2009.
The Sony Ericsson Snap-on Speaker Stand MS410 at a glance
Design
Colours: Black
Materials: Coloured plastic
Size: 110x26x40mm
Weight: 55.9g



Source: Sony Ericsson