Google officially announced the next version of Android – Ice Cream Sandwich which they claims will be a universal OS...
Western Digital today brings another addition to its popular My Book Studio external hard drives which are designed for use...
Research In Motion has today unveiled five new BlackBerry smartphones which runs company's newest OS version – BlackBerry 7. The...
The company HDI Dune has introduced a new line of hybrid media players which along with the functionality to play...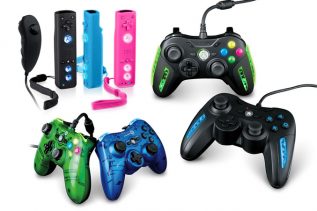 The company POWER A has released a new line controllers for three major consoles on the market, which will "meet...
The Taiwanese company SilverStone, a maker of cooling solutions, has presented two new universal CPU cooling solutions, designed for computer...